DC Row Houses
Posted by Mark Washburn on Monday, January 4, 2016 at 10:13 AM
By Mark Washburn / January 4, 2016
Comment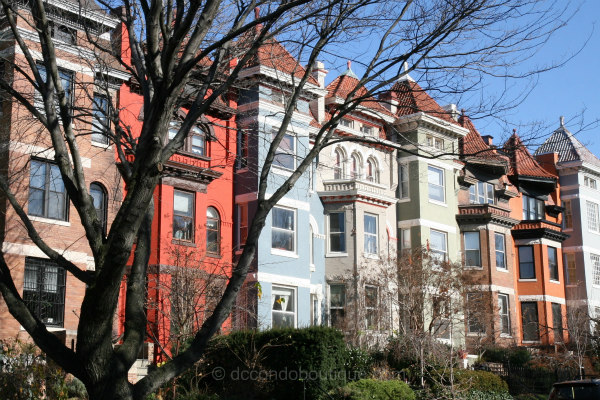 Row houses are the fastest selling type of home in the DC metro area.  According to data collected from the real estate MRIS listings, row homes sold in 27.6 days.  Row houses are usually clustered in urban areas of the city, like  Capitol Hill, Old Town Alexandria in Virginia, Mount Pleasant, Columbia Heights, and other areas deemed desirable.  Row houses are selling swiftly, above the asking price, and all-cash offers are being made quite often.

Detached homes in DC, which are found throughout the city, took longer to sell, averaging 42 days on the market.  Real estate agents agree that attached homes, in general, like row houses, semi-detached or a duplex, sell faster than condos or detached homes and closer to list price.  Attached homes offer a combination of prime location, and a good price point.  Detached single-family homes, on the other hand, come with higher sticker prices, which make them too expensive for many homebuyers.  Condos, say realtors, are desirable for their affordability and premier locations, but some buyers are concerned with the amount of living space.

The trend for DC developers to add "pop ups" onto renovated townhouses and row houses, is going on now in Adams Morgan, NoMa, and Petworth.  These "skyscrapers" are hovering between 40 to 65 feet tall extending sky high; they are increasingly popular among small developers who are building up.  In some neighborhoods like Columbia Heights and Mount Pleasant, row houses are being converted to 3 and 4-unit condos.  Older row houses are being torn down and rebuilt or remodeled upward.  DC, currently, has a tight inventory with a big housing demand and little supply, with many new restaurants and condo buildings sprouting up in once poorer neighborhoods.  Pop ups allow incoming residents to live in hot neighborhoods as well as condo buildings with smaller prices than in more expensive areas.  The city, however, is looking at this type of housing and making sure the pop ups blend in with the neighborhood's character.  All in all, DC planners and zoning commissioners would like to limit row houses from turning into condo buildings, and have proposed zoning proposals.