DC Residents Are Well-Read
Posted by Mark Washburn on Friday, June 26, 2015 at 9:32 AM
By Mark Washburn / June 26, 2015
Comment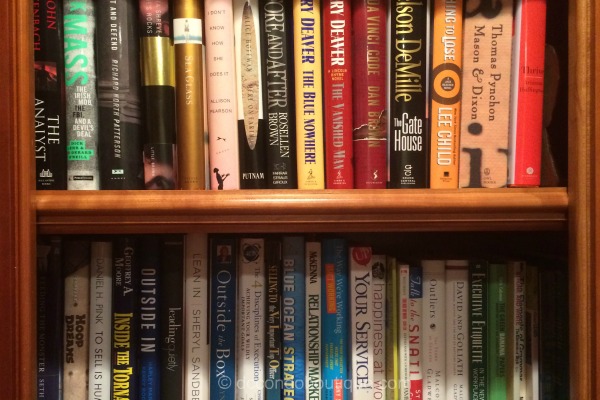 Amazon.com ranks DC residents high on its annual list of "Most Well-Read Cities" in the nation this year.  Based on book sales, both print and electronic, the online retailer Amazon.com puts DC residents at the top of the country's biggest readers at #1, but DC falls to #5 when the rankings take into account all books, magazines and newspaper sales.  Its annual list was widely published this month.

While DC ranks #5 overall on the "Most Well-Read Cities" list, it ranks at the top of the list (#1) for old-fashioned print book purchases.  Overall, Amazon puts Seattle, Washington at #1, followed by Portland, Oregon; Las Vegas, Nevada; Tucson, Arizona; then DC.  Amazon's rankings were judged by sales data of total book, newspaper and magazine sale in print and Kindle design from April 2014 to April 2015, on a per capita basis in cities with over 500,000 residents.

Rounding out the Top 10: Austin, Texas (#6); San Francisco, California (#7); Albuquerque, New Mexico (#8); Denver, Colorado (#9); and Louisville, Kentucky (#10).  However, the biggest cities in the U.S. don't necessarily lead.  For example, New York City, the publishing capital of the world, doesn't end up on the list at all.  This may be due to the fact that big cities have a lot of big-name and independent bookstores, so residents may prefer to purchase their books in person rather than online.  Back in 2011, when Amazon contemplated cities of 100,000 or more, the list looked decidedly different.  That year, the Top 5 was: Cambridge, Massachusetts; Alexandria, Virginia; Berkeley, California; Ann Arbor, Michigan; and Boulder, Colorado.  It is important to point out that Amazon's rankings of the most well-read cities is only comprised of purchases made through Amazon.  So, different criteria produce different rankings.

Some interesting findings from the new Amazon data; Las Vegas leads the nation in the purchase of Romance novels.  California and Texas each have three cities on the list.  The top-selling book in seven of the Top 20 cities was "Gone Girl" by author Gillian Flynn.