DC Region 4th Nationally for Home Flips
Posted by Mark Washburn on Friday, July 26, 2013 at 7:33 AM
By Mark Washburn / July 26, 2013
Comment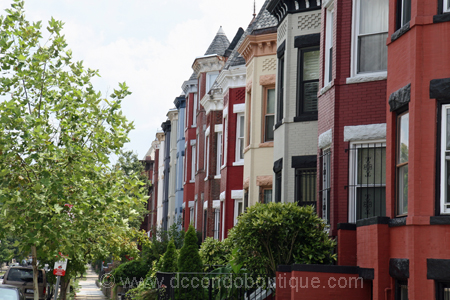 The flipping of homes is booming in the DC area, according to a report by RealtyTrac.  While flipping homes once may have had a somewhat negative impression by the public, it is now being welcomed by many DC residents with open arms.  Flipping homes---the process where a house is bought, renovated and resold within several months---is now breathing new life into many parts of the city including neighborhoods of traditional DC row houses.  The makeovers are beautifying individual homes, which then collectively improve communities throughout the region.  The impact is a positive one on many neighborhoods.

Single-family homes in the DC metro area which were resold within 6 months after their purchase from January to June 2013 ranked 4th in the nation for profitable home flipping, following only San Jose, Calif., San Francisco and Ocean City, N.J.  As housing is recovering in the U.S., the DC market is experiencing an unprecedented record in flipped houses.  The return on the flip---the difference between the purchase and sale price---was $46,205 in DC. 

People who are buying houses for investment that are later "flipped" are buying distressed or outdated properties in need of a lot of work. In recent months, we have seen both contractors and individual homeowners that have been active flipping properties throughout the District.  DC neighborhoods with recent flipping activity include Bloomingdale, Capitol Hill and Shaw.