DC Ranked 4th Snobbiest City
Posted by Mark Washburn on Sunday, October 26, 2014 at 6:51 AM
By Mark Washburn / October 26, 2014
Comment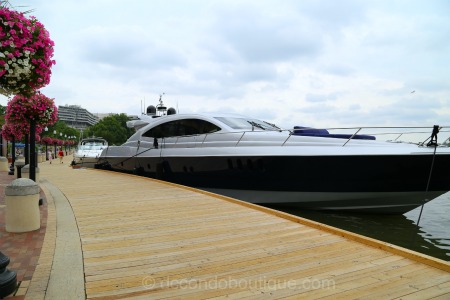 Filled with politicians and some of the most educated people in the country, the nation's capital ranks high on the list for snobbiest cities in the U.S., according to Travel & Leisure magazine.  DC comes in at #4 in the annual poll of "America's Snobbiest Cities," up from last year's #9 position.  DC is a city with countless art galleries, theaters and a soaring percentage of residents who graduated from college. DC also adheres to the ultimate in snobby attitude: It's all about what you do.
The city gets a nod for this piece of notoriety due to its powerbrokers living in "the leafy, townhouse-filled Georgetown neighborhood or to the Politics & Prose Bookstore on Connecticut Avenue.  Daily readings by…Joe Scarborough or New York Senator Kirsten Gillibrand pack the house," quotes Travel & Leisure magazine.  DC also offers high-class free attractions, like the National Gallery of Art, home to the only Leonardo da Vinci in the Americas, and the Kennedy Center's Millennium Stage, which offers free daily musical performances," writes Travel & Leisure.  So it appears that DC's abundance of fine arts and free museums have also made it one of the snobbiest cities in America.
Where's the snobbiest place in the country?  According to Travel & Leisure, this year the top 3 are: New York, Miami and Los Angeles.  A recent federal government Bureau of Labor Statistics' report cited DC as the most expensive place in the country to live---more than New York City or San Francisco---but researchers also say DC is "the most literate city" in the country as well.