DC Pioneers Housing Trends
Posted by Mark Washburn on Monday, January 3, 2011 at 4:15 PM
By Mark Washburn / January 3, 2011
Comment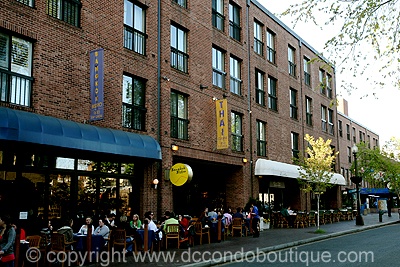 The results of a recent survey on home design trends by the American Institute of Architects reads like a play book for recent DC new construction. It is refreshing to see several of the trends that we all appreciate about the DC market becoming more prevalent across the nation. Community design trends that are gaining in popularity include infill development, access to public transportation, mixed-use facilities, and dedicated open space.
Here in the District, it is easy to trace the development that followed the extension of Metro lines throughout the city. The vast swaths of vacant land created by the 1968 riots provided a critical mass of infill space that have allowed for neighborhood transforming development in the Columbia Heights and U Street Corridors. It is no coincidence that investment in these neighborhoods didn't come until after the Metro stations were opened. Today with over 800,000 daily riders it is hard to imagine what the District would look like without the Metro System. Certainly, the inner-District investment in housing infrastructure may have shifted further outside the Beltway.
Mixed-use facilities are another housing trend cited in the AIA survey as gaining in popularity. The all-important neighborhood review process here in the District has in many cases forced developers to build welcoming street-level retail space. Popular newer condo developments with active ground floor retail include Metropole in Logan Circle, Union Row and Langston Lofts in the U Street Corridor, City Vista in Mount Vernon Triangle and the Georgetown Madelon in Georgetown.
The inclusion of open space is another growing trend cited by the AIA survey. Thanks to the L'Enfant and McMillan Plans and several administrations that pushed through open space initiatives, the District is blessed with an abundance of open space. Much of the recent development in the District have been infill projects where new development is completed between existing structures. Many of these infill projects have invested in creating exciting roof-top common space. Some of the better rooftops with common "open space" built in recent years include The Whitman, and City Vista in Mount Vernon Triangle, Jenkins Row on Capitol Hill, Kenyon Square in Columbia Heights, 3303 Water St in Georgetown and Clara Barton and Madrigal Lofts in the Penn Quarter.
Yes, we are fortunate to have so many of these trends are already widely adopted here in the District.