DC Neighborhoods Receive National Acclaim
Posted by Mark Washburn on Wednesday, May 29, 2013 at 9:21 AM
By Mark Washburn / May 29, 2013
Comment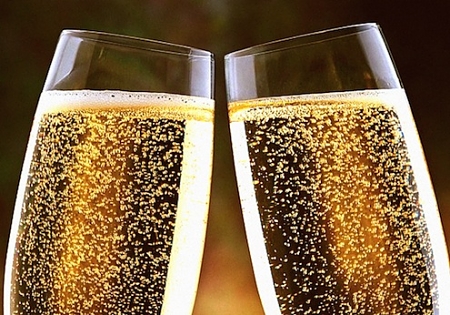 It is time to celebrate the vibrancy and energy of DC's urban neighborhoods.  Over the last year several DC neighborhoods have been recognized on a national basis including:
Adams Morgan & U Street  - Named one of the top Art Places in America.  The neighborhood has plenty of creative and cultural venues such as art galleries and theaters.  Energy and vibrancy shape this neighborhood filled with independently-owned shops, sidewalk cafes, hip restaurants serving ethnic cuisine, coffee shops where trendy young professionals move for urban living and remain to raise their young families.
Columbia Heights/11th Street - Named "Washington's hippest new strip." One of DC's most urban and diverse neighborhoods draws young professionals in their 20s and 30s with many independent restaurants and cafes as well as local, unique retailers and a renewed visual and performing Arts scene.
U Street - Named one of the Great Streets in U.S.  Urban living for young professionals with great retail (Whole Foods Market and in 2014, Trader Joe's grocery store), home furnishings, boutiques, coffee shops, ethnic restaurants, night clubs and one of DC's most walk-able neighborhoods.
H Street - Chosen as one of the 10 Great Urban Neighborhoods.  H Street boasts a diverse collection of international cuisines in hip bars and restaurants, coffee shops, a farmer's market, more than 100 retail stores along a one-and-a-half mile commercial street, as well as theaters, art galleries, music, clubs, and high-end condos and apartments.
Capitol Riverfront - The Capitol Riverfront's Yard's Park was voted a top 20 Public Spaces in the U.S. and Canada.  Three unique parks and trails, including Canal Park, which has a seasonal ice-skating rink, ensure neighborhood recreational spots.  Will be a new community in one of the largest riverfront redevelopment projects in the U.S. adjacent to the Washington Nationals' baseball stadium.
H Street - Selected as the 6th Best Hipster Neighborhood.  A trendy and hip music and performing arts scene, art galleries, ethnic restaurants, such as Ethiopian, Middle Eastern and Vegan; sidewalk cafes, and visual arts and live music for every night of the week, H Street is enjoying its spotlight as the best hipster neighborhood in DC.
Columbia Heights - Named one of the 10 best development projects in the Americas.  DC USA, a 500,000 square foot and urban retail center anchored by Target, Best Buy, Bed Bath & Beyond and Washington Sports Club, is bringing in new residents, employers, retailers and tourists.  New residential projects have sprung up bringing in new young professionals to this walk-able neighborhood.
H Street Main Street (2013) and Barracks Row Main Street (2005) received the National Trust for Historic Preservation's Great American Main Street Award for their revitalization efforts.  With a booming commercial corridor, H Street along with Barracks Row, the oldest commercial corridor on Capitol Hill, both enjoy pedestrian-friendly streets, international cuisine in its restaurants and unique retail shops, near various transportation options.