DC Neighborhood Listservs
Posted by Mark Washburn on Wednesday, April 15, 2015 at 7:27 PM
By Mark Washburn / April 15, 2015
Comment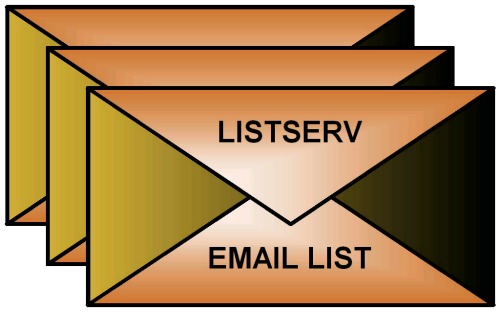 Neighborhood listservs are a wonderful complement to talking to your neighbors on the driveway or building lobby before heading out to work.  The best email lists in DC neighborhoods are more than just chatting with your neighbors; they not only provide electronic message boards for neighbors to post items for sale, request recommendations for home improvements but also to discuss local issues on planning and development going around town.  Some listservs are strictly for residents who must provide addresses when posting (a la Chevy Chase) but others are open to the public; some are moderated, some are not.  Listservs give neighborhoods ample opportunity to air their grievances, list its problems, pet projects, and provide a list of favorite plumbers, restaurant take-out options, recycling, and otherwise message boards about everything.

The best neighborhood listservs begin in the northwest DC neighborhood of Cleveland Park.  The email list, interestingly, is open to the public after requesting membership and being approved by the moderators.  Yes, you'll hear about car alarms going off, lost keys and stop signs but you'll also get a glimpse of hotbed issues in the area that someday you may want to call home.  With an unusually high number of 2,800 members, Cleveland Park's listserv has served as a launching pad for neighborhood organizations and an important forum for public discussion.  It was created in 1999.  Adams Morgan comes in 2nd after Cleveland Park with more than 1,500 members.  Next to Adams Morgan, the neighborhood of Columbia Heights has a list that has been very active, and has even moved City Paper to write an article about some of the concerns of newer residents to the neighborhood versus older residents.  The Columbia Heights listserv group numbers 1,000 members and has been an on-going group since 1999.  

The Glover Park email listserv serves as a community forum for discussing neighborhood topics, especially the comings-and-goings of Georgetown, since this neighborhood abuts upscale Georgetown.  U Street News has more than 800 members and Logan Circle has over 240 members, created in 2003.  Other listservs in DC include Northside DC, East of the River, and the Petworth neighborhood has 8 neighborhood groups.  The popular DCWatch's themail is one of the city's most read civic email lists, although it's not technically a neighborhood list.  Many neighborhoods now have blogs in addition to listservs.  These include: InShaw, Frozen Tropics (Trinidad neighborhood), Petworth News, and Columbia HeightsDC.