DC Needs More Housing
Posted by Mark Washburn on Tuesday, January 14, 2014 at 12:21 PM
By Mark Washburn / January 14, 2014
Comment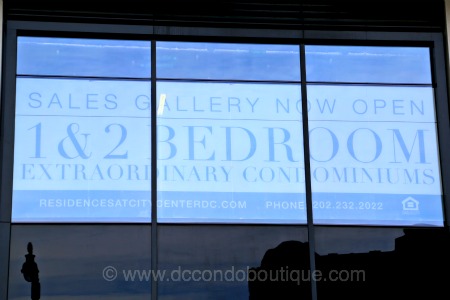 More than 1,000 new residents are moving to DC each month. This growth presents a major challenge to have enough housing to accommodate all of these new people over the course of the coming decades.  New homes need to be built in the city and region to keep up with population trends, according to a study by George Mason's Center for Regional Analysis.  In DC, residential units at a rate more than four times what are built now will need to be constructed in order to keep up with demand as the Millennial generation comes to DC for jobs.

The study reveals over the next 20 years, there will be 857,334 new jobs in the DC metro region and almost 150,000 in DC alone that requires creating more than 540,000 new units of housing in the metro area.  If people continue to commute into DC from the suburbs, DC will need more than 41,000 new housing units.  The types of housing needed for these new workers reflect the changing demographics of the working age population and the mix of jobs and wages that the region is expecting---younger professionals are moving into DC seeking higher wage positions.  A vast majority will rent condos or apartments.

There's also the question of affordability.  The study suggests that most of DC's new owner-occupied housing will need to cost under $400,000 for new workers to afford it, and 15% will need to cost under $200,000.  As for rental housing, most will have to cost under $1,750 a month, and 43% will need to cost under $1,250 a month---so there would need to be a dramatic jump in the housing supply to bring down prices.