DC Named Top Biking City
Posted by Mark Washburn on Wednesday, October 24, 2018 at 10:50 AM
By Mark Washburn / October 24, 2018
Comment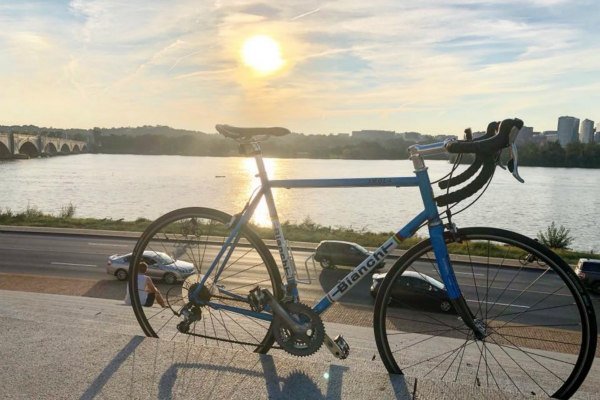 Not only a great place to live, work and visit, DC's also a great place when it comes to simply getting around the city. With that in mind, DC was just named a top biking city by Bicycling Magazine.
The publication took into account all types of bicycling-related data to come up with its list of "The Best Bike Cities in America", putting DC at number 11. Specifically, analysts looked at safety, friendliness and accessibility to bicyclists, as well as the political climate when it comes to biking and overall culture, including biking routes and shops.
While researchers found some cities have little beyond painted bike lanes, others don't' even have that, leading them to believe that much of the nation can definitely improve when it comes to designing a great biking city. They also talked to transportation officials and bike advocates, expanding the data into places where bicycling isn't just tied to commuters or those who spend all their free time on two wheels.
DC was mentioned specifically for its work on the four-mile long Anacostia River Trail, connecting up bicyclists with many more trail miles in Maryland. DC also gets recognition for its goDCgo program, in helping to make area offices more bike friendly and for businesses offering up transit benefits such as bikeshare memberships and free bus passes to employees.
Nearby Arlington also makes the list from Bicycling magazine at number 17. It's noted that the suburb has made improvements for bikers as of late, including adding buffers to some existing bike lanes and making a push to encourage more public school teachers to bike to work. In comparison, Alexandria also makes the list at number 25, an improvement over the last ranking two years ago. That city offers around 50 miles of bike trails and bike lanes, including some shared lanes and some dedicated lines.
As for DC, recent reports suggest about five-percent of DC commuters bike to work on a regular basis. That's around 17,000 bicyclists out on area trails and bike lanes.