DC Movie Landmarks
Posted by Mark Washburn on Wednesday, November 11, 2015 at 11:32 AM
By Mark Washburn / November 11, 2015
Comment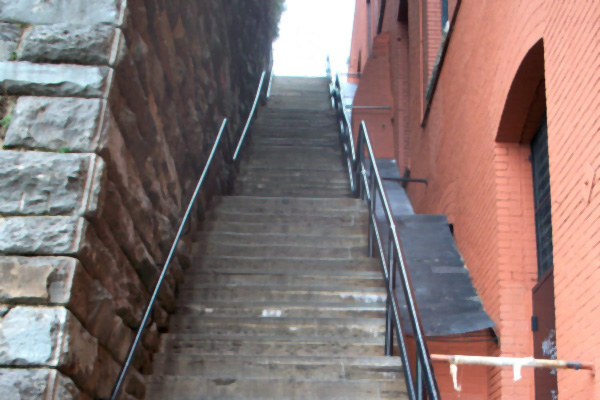 Some of DC's most recognizable landmarks are captured on film.  DC is no stranger to Hollywood movies.  The classical Revival-style Northumberland condos have been spotted in several movies: a 1987 film by Francis Ford Coppola in "Gardens of Stone" and in 1994, in Harrison Ford's film, "Clear and Present Danger."  The building was also the home for William Hurt's character in the 1987 Oscar-winning film, "Broadcast News."  Formerly the luxury Northumberland Apartments, the building was developed by one of DC's premier real estate developers, Harry Wardman, who was responsible for constructing this building in 1909 on a diagonal avenue on New Hampshire Avenue NW between U and V Streets.

The historic Northumberland building located at 2039 New Hampshire Avenue NW is in the U Street Corridor.  The Northumberland, from 1910-1920, was the residence of Congressmen, financial and civic leaders, government officials and judges.  The building was the popular living quarters for Washington's society elite and offered top amenities such as a restaurant.  In 1920, the Northumberland became a co-op; in 1980, it was awarded status on the National Registry of Historic Places.  It has a stellar reputation as always showing off DC living at its finest.  In addition, the Exorcist Steps in Georgetown were filmed more than 40 years ago in the classic 1973-horror film, "The Exorcist" by director William Friedkin.  The steep Georgetown stone steps are the setting where the film's priest, Father Damien Karras, falls down and dies a horrible death.  The steps are at the corner of Prospect and 36th Streets, NW.

Another landmark, the Watergate complex was the scene for the real-life story of the scandal that brought down President Richard Nixon in 1974.  The 1976 film, "All The President's Men," starring Robert Redford and Dustin Hoffman, played Washington Post journalists investigating the Watergate scandal where burglars broke into the Democratic National Committee's headquarters within the Watergate complex.  The Watergate remains a group of swanky luxury condos adjacent to the Kennedy Center in the Foggy Bottom neighborhood popular with Washington government and financial elite.