DC is Wealthy, Smart and Snobby
Posted by Mark Washburn on Wednesday, November 25, 2015 at 10:11 AM
By Mark Washburn / November 25, 2015
Comment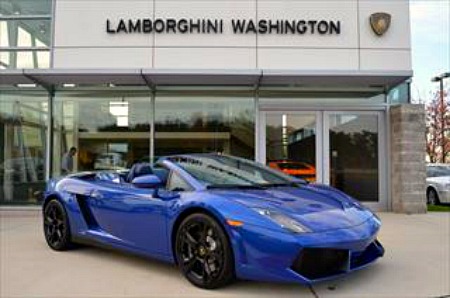 DC is the #7 wealthiest city in the country, according to Bloomberg Business, in a new report of 100 of the country's largest metro areas.  The 20 richest cities in the United States were based on their 2014 Gross Metropolitan Product (GMP) per resident based on a study by the U.S. Bureau of Economic Analysis.  First place San Jose, California, takes the top spot for wealthiest city in the nation, with a large GMP per resident of $105,482---which is double the national average.  The top 3 in order: San Jose; Bridgeport, Connecticut; and San Francisco.  At #7, DC has a GMP of $72,191, ahead of New York.

The wealthiest cities are the economy's backbone and most productive hubs, according to Bloomberg, and many are the headquarters for the leading global tech companies.  DC ranks #1 for smartest city in America; it has the highest concentration of educated workers in the country.  Washington's metro residents rank #1 in the U.S. as the most educated workforce in the country.  A staggering 50 percent of residents have a bachelor's degree or higher.  Higher education leads to a higher income, which generates more retail spending that feeds the economy and boosts the real estate market, according to the Bisnow blog site.   The DC metro region takes the #1 spot for income and retail spending in the U.S.  The educated workforce of DC draws many companies to the region, thereby boosting demand for offices and housing.

DC ranks #1 as the snobbiest city on the East Coast, reports the Washington Post newspaper.  While San Francisco ranks as the snobbiest city in the United States, DC tops the list for the East Coast, according to roadsnacks.net.  The DC area is the only city on the East Coast in these rankings.  The other snobby cities are in Arizona, California and Washington State.  DC is called a "culture snob's dream" given the tremendous number of private art galleries; ballet, symphony and opera houses; housing areas becoming more upscale like 14th Street, NW, by the U Street corridor; and the DC luxury housing market booming.