DC Is Top City For Millennials
Posted by Mark Washburn on Thursday, May 1, 2014 at 7:15 AM
By Mark Washburn / May 1, 2014
Comment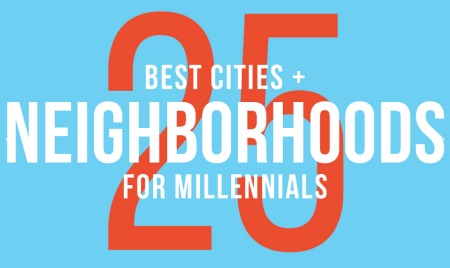 The DC area is celebrated again as a fantastic place to live, after being named the 3rd best city for Millennials who are in the 25 to 34-age bracket.  The rankings were reported last week by Niche.com, a website geared to provide analyses about best places to live, K-12 schools and colleges.  New York City came in at #1 and Austin, Texas at #2.  Chicago and San Francisco scored at #4 and #5, respectively.

What qualifies as a best city?  Factors such as median rent, median income, the percentage of the population between ages 25-34 years old, and the percentage of the population with a Bachelor's degree or higher.

We already knew DC is a great place for young, educated and ambitious college graduates but a separate study by the Brookings Institution confirms this.  Using Census data, the DC Metro area came in at #1 for most new residents between the ages of 25-34 than any other city in the United States.  Between 2010-2012, more than 12,500 Millennials moved to the DC area.  DC remains strong because of its knowledge-based and high tech industries which attract young new highly educated residents to DC; the strong economy in DC; and DC's high median household income and the thriving DC real estate market make the DC Metro area a guiding light for young people to move here.