DC is Second Greenest City in America
Posted by Mark Washburn on Friday, May 15, 2015 at 2:46 PM
By Mark Washburn / May 15, 2015
Comment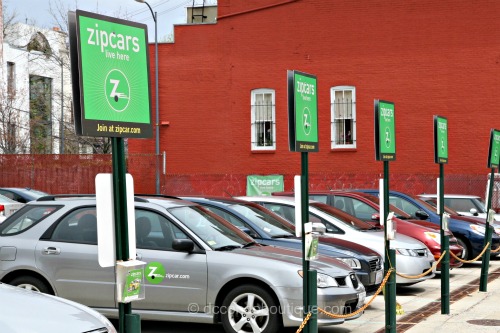 DC is near the near top of the list for "greenest" city in the United States largely due to its excellent public transportation system, ferrying a high 38 percent of commuters to work each day.  The nation's capital also gets kudos for its low levels of air pollution from heating fuels in the metropolitan city.  Only Honolulu, Hawaii placed ahead of DC, with its outstanding air quality and for residents' use of solar energy.

While a majority of Americans believe in the "green" movement to protect our country's environment, this interest also touches those of us who embrace urban living.  NerdWallet researched America's 150 biggest cities to find the best places to live for people who want a green lifestyle and a healthy environment.  DC ranked a very high #2 for factors such as air quality, transportation, energy sources and housing density.  Following Honolulu and DC, the rest of the Top 5 were Arlington, VA, San Francisco and Miami.

With a large population, it's easier to get more people connected to public transit, using fewer resources per person.  DC is aiming for the #1 spot as the greenest, healthiest and most livable city in the U.S. by 2032.  In fact, former Mayor Vincent Gray spearheaded the Sustainable D.C. Plan.  It is the District of Columbia's major planning effort to make DC the most sustainable city in the nation.  Led by the District Department of the Environment and the Office of Planning, it is a collaborative effort bringing together the participation of thousands of members of the District community.  In addition, DC leads the nation in the number of green, healthy buildings per capita.  New schools must reach the LEED gold standard.  Moreover, DC has signed onto an initiative to make 20 percent energy efficiency improvement across all buildings.  There is also a tree-planting campaign with a goal to cover 40 percent of the city's surface.  And lastly, DC has the biggest bike share network in the country.  All of these programs taken together have combined to propel DC to take the reins and lead the nation in protecting our environment.