DC is Now 6th Largest Metro
Posted by Mark Washburn on Monday, April 11, 2016 at 6:48 AM
By Mark Washburn / April 11, 2016
Comment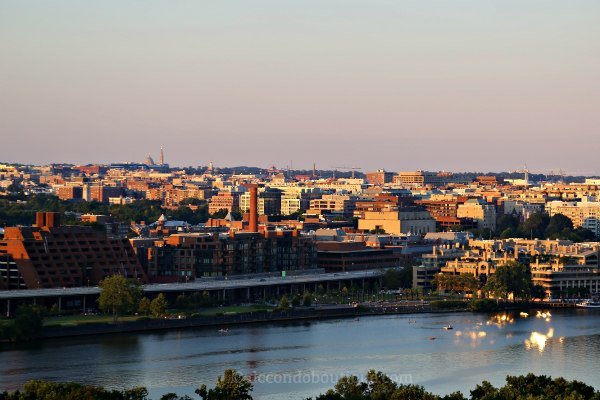 The greater Washington, DC metro region is now the 6th most populous area in the United States, according to 2015 U.S. Census Bureau data released this week. Population in the DC Metro area is about 6.1 million residents, and grew by almost 64,000 people between 2014 and 2015. That explains the hot real estate market now in Washington. More people are moving to the DC region because they want to be not only with like-minded, highly educated peers but the growth in the region has attracted more employers and more professional jobs than most parts of the country. Walkable neighborhoods and excellent public transportation options are bringing in more and more young adults to the area who are putting down roots and starting their professional careers in the most exciting city in the world.
In Census figures, DC pushed Philadelphia from the number 6 spot to number 7. Philadelphia has roughly 6.07 million residents and grew by less than 17,000 people over the previous year. Of the largest metro areas in the U.S., New York still ranks as the nation's largest metro area with 20.1 million people, followed by Los Angeles, Chicago, Dallas and Houston, making up the top five positions. New York grew by 87,000 residents; Los Angeles grew by 86,000 people to 13.3 million. At number 3, Chicago's population declined by approximately 6,200 last year to 9,551,031 residents. Dallas grew by almost 145,000 last year to 7,102,796 residents.
Houston, coming in at number 5, grew by 159,000 to 6,656,947 residents. The metro Washington area population growth will continue to climb; the area's population is expected to soar to 7 million residents by 2045. DC alone is predicted to roll past 1 million residents. Population numbers are ticking up, and with that, new luxury condos are sprouting up in amenity-rich buildings across many neighborhoods in DC. City leaders will have to revisit the zoning code and to grapple with a population spurt in the future. In other news, Census Bureau data reveals the state of Texas led the country in growth last year, and added over 490,000 people to its population.