DC Is A Bike Friendly City
Posted by Mark Washburn on Friday, October 28, 2016 at 11:09 AM
By Mark Washburn / October 28, 2016
Comment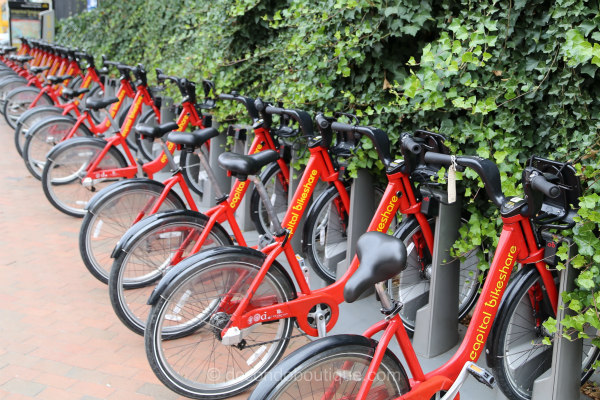 While it may be convenient to simply walk or hop on the Metro, there's another way to get around DC that's gaining ground and enthusiasm. The District was just named one of the nation's most bike-friendly cities, coming in at number nine in a ranking by Bicycling Magazine.
The DC area gets high marks for the inaugural DC Bike Ride back in May when more than 7,500 cyclists took to car-free streets, riding through parts of DC and Arlington. The event raised nearly $40,000 for Vision Zero, an ambitious plan to rid the city of traffic fatalities, and for the Washington Area Cyclist Association. It's hoped that next year the event will grow to include up to 12,000 riders.
The ranking also points out Capital Bikeshare, a six-year old program which takes cycling classes into DC Public Schools, teaching second graders the skills needed to ride a bicycle. With a large number of commuters the city is hoping to expand knowledge about cycling from a very early age.
The DC area already has several notable trails for cyclists to take advantage of too, such as the 45 paved miles of the Washington & Old Dominion Trail. As well, there is also the four-mile long Custis Trail, also paved, running parallel to I-66 in Arlington and the scenic Mount Vernon Trail, which runs from Roosevelt Island to Mount Vernon, alongside the Potomac River.
As some say biking is growing at a much faster rate in DC than in other parts of the nation, the city is trying to keep up with the demand. Already, DC boasts well more than 60 miles of on-street bike lanes, with plans to build even more in the future. Some of the most popular are along L Street NW, 15th Street NW, Pennsylvania Avenue and M Street NW, with many Northwest neighborhoods considered to be among the friendliest for bicyclists in the entire DC area.