DC Housing Prices are [fill in the blank]
Posted by Mark Washburn on Monday, June 24, 2019 at 11:53 AM
By Mark Washburn / June 24, 2019
Comment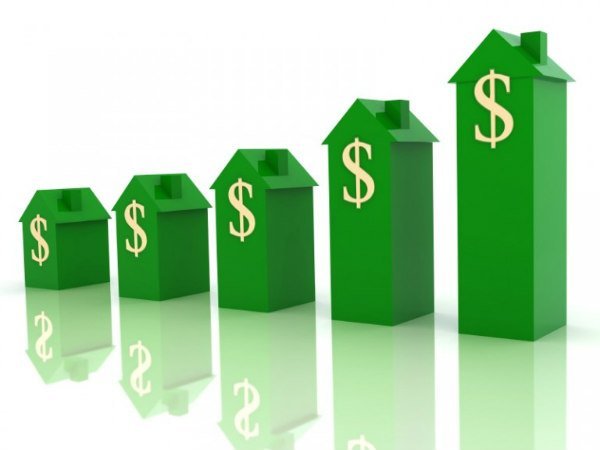 If you're ready to buy in the DC area, be prepared to stretch your wallet. New figures show more than a quarter of homes for sale in DC are priced upwards of $1 million. In some neighborhoods the percentage is considerably higher than that.
Take, for example, the neighborhood of Spring Valley. Well known for its tree-lined streets and large homes, it's not uncommon to find politicians, corporate leaders and media personalities with homes in the area. Recently every home on the market in Spring Valley carried a price tag of at least $1 million.
It's a similar story in Georgetown, where roughly 71-percent of recent listings were priced above $1 million. The popular location features upscale shopping and dining, art galleries, and some beautiful homes. Affluent Chevy Chase, meanwhile, recently saw about 62-percent of its home listings topping $1 million.
While higher residential prices seem to be a relatively consistent theme across the DC area, it appears to be more of a recent trend. In 2008 only about 8-percent of active listings in DC topped $1 million.
Other researchers have come up with similar conclusions when it comes to DC housing costs. ATTOM Data Solutions recently sifted through the numbers of thousands of counties across the country.
Researchers found the DC area too expensive for average wage owners, with the median sales price coming in at around $535,000. Median home price growth, year-over-year, came in at about seven-percent.
On the flip side, official economic numbers paint a slightly different picture. According to the Greater Capital Area Association of Realtors, the median sales price of a single-family detached home in DC was recently down nearly 26-percent, year-over-year.
At the same times, the median sales price of an attached townhouse in DC rose nearly 19-percent, year-over-year. Some equate that to the prevalence of rowhouses over detached homes in many DC neighborhoods.