DC Golf Courses Getting Boost
Posted by Mark Washburn on Monday, December 3, 2018 at 8:09 AM
By Mark Washburn / December 3, 2018
Comment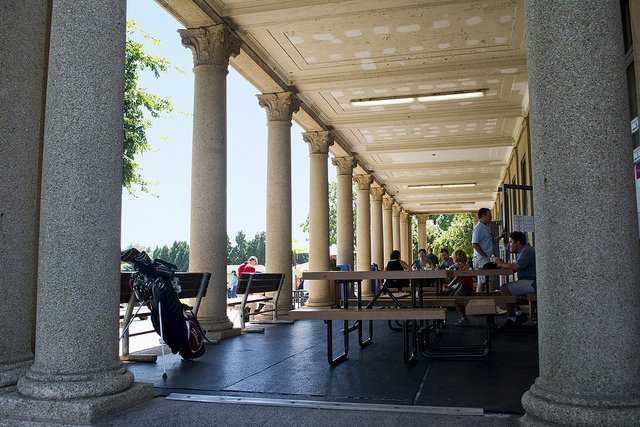 Photo: Tim Evanson
Three DC golf courses could be in for a boost, as the National Park Service just made a move to lease and improve the courses and a tennis center. This includes improvements to the Rock Creek Golf Course, the Langston Golf Course and the East Potomac Golf Course. It also adds in the East Potomac Tennis Center, but only those interested in operating and leasing all four locations under one lease will be considered.
The announcement launching a competitive solicitation brings an end to previous hope for an agreement between the Park Service and the Federal City Council, a private nonprofit. All three courses were constructed in the 1920s and 1930s, while the Langston course sits on the National Register of Historic Places.
Supporters of such a plan say the courses are in bad shape and need some investment. It's hoped that any future improvements would not only attract more interest from golfers, but also potentially create some jobs along the way.
The popular East Potomac Golf Course sits on Hains Point Island on the Potomac. Famous for its Cherry Trees, it offers two nine-hole courses and one 18-hole course. It also includes a lighted driving range, practice holes, miniature golf and a grille.
The historic Langston Golf Course, meanwhile, sits in Northeast DC. First constructed as a segregated golf course for African Americans, the property includes an 18-hole golf course, a driving range and also a grille. In comparison, the secluded Rock Creek Golf Course sits in Rock Creek Park, complete with a putting green, 18-hole golf course and a snack bar.
Previously, officials had expressed interest in making improvements to the fairways, greens and bunkers, while at the same time keeping the courses affordable enough for local residents to enjoy. The three golf courses are currently covered by a contract, which expires at the end of this year.