DC Condos with Potomac River Views
Posted by Mark Washburn on Thursday, March 17, 2011 at 2:44:52 PM
By Mark Washburn / March 17, 2011
2 Comments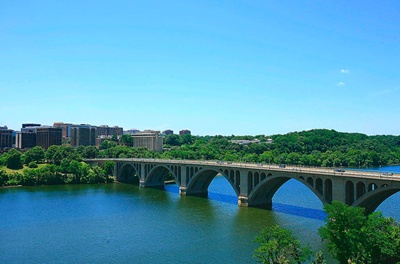 While the Potomac River flows several miles through DC, condos in the District with views of the river are hard to find and command huge price tags.
A significant portion of the Potomac's shoreline borders the Potomac Park and the Tidal Basin where there are no residential neighborhoods. The river does front residential neighborhoods in Foggy Bottom and Georgetown. In Georgetown, the elevated Whitehurst Freeway further obstructs views of the the Potomac from many condos. All this ads up to very few vantage points in the city with residential river views.
Yes, Potomac view are rare, but there are a few buildings with amazing Potomac views. Included in this list are buildings where the majority of the condos have a view, omitted are buildings where maybe the penthouse or rooftop has river views but the majority of the building does not. DC condos with Potomac River views include:
Prices for a DC condo with Potomac River views currently start at $449,000 at the Watergate and top out at $4.75M at 3303 Water.