DC Condos: The Best of the West End
Posted by Mark Washburn on Wednesday, December 28, 2011 at 8:19 AM
By Mark Washburn / December 28, 2011
Comment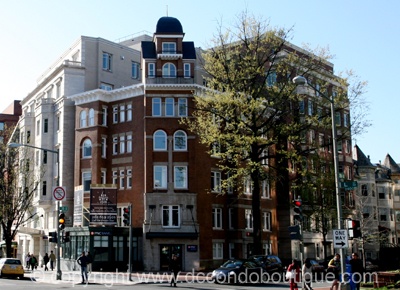 Neatly tucked between Georgetown and Dupont Circle, just north of Foggy Bottom lies DC's West End neighborhood. This location is convenient to much of DC including major employers like the World Bank, IMF, GWU and downtown professional firms. The West End is also ideal for access to National Airport, the Pentagon, Rosslyn, Dulles Corridor and many points in Northern VA.

The West End is arguably the most built-out DC neighborhood with both commercial and residential structures and very little land remaining for infill development. The newer projects that have been built in the West End are at the top end of the District luxury scale and have set the bar with "Manhattan-style" finishes, amenities and services. Convenient access and plenty of newer luxury options has transformed the West End into "the place" to live for many of DC's movers and shakers.

With so many outstanding West End developments, it is challenging to anoint one as the best……but here are DC Condo Boutique's best of the West End condo developments:

Here is a resource to view all the available West End condos currently available for sale. Our team stays up-to-date on available West End options and can facilitate and expedite your search for a new condo in this and other DC neighborhoods.