DC Condo Market Seeing Largest Surge in a Decade
Posted by Mark Washburn on Friday, October 11, 2019 at 12:57 PM
By Mark Washburn / October 11, 2019
Comment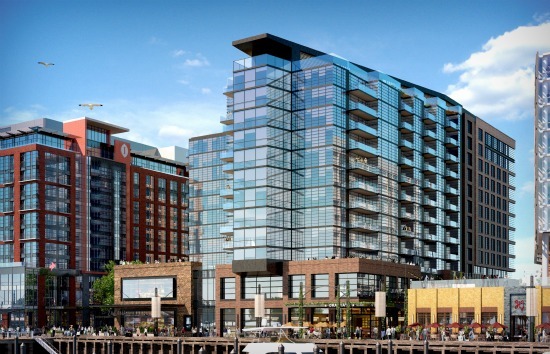 DC's multifamily condo market is booming as developers aim to lure current renters with a surge of new for-sale options. Until recently developers had favored the rental market, but that trend could be changing.
In particular, some real estate experts say they've seen an uptick in condo demand since the Amazon HQ2 announcement. Some estimates predict around 1,700 new condo units will begin sales this year.
This includes nearly a dozen new condo developments with at least 50 units launching sales. That's the most large-scale projects in a single year to hit the market in about a decade.
Many of the large-scale condo projects are coming to areas that have already experienced a wave of apartment construction, including NoMa and the Capitol Riverfront. The final phase of The Wharf is under construction right now, with plans to bring more than a million additional square feet of development to the waterfront.
Phase two includes new office buildings, hotel rooms, apartments and condos. It also brings with it a new park and underground parking. The highly successful phase one of The Wharf included hotels, office buildings, condos, retail, restaurants and a concert venue.
Some of the projects in the works are aimed at attracting millennials. In particular, projects in Downtown Bethesda and the H Street Corridor are said to be specifically targeting the young homebuyer market.
One such project is only in the early planning stages, but it could mean around 80 new condos for Downtown Bethesda. Currently the site of a single-family home, the location is less than a quarter mile from the closest Metro Station. A project planned for the H Street Corridor includes around three-dozen condos, marketed towards first-time homebuyers with a roommate.
Some following the trend say the problem with DC's condo market in the past has been supply. That could change as more and more condo units are delivered in the near future.