DC Condo Developments over Restaurants
Posted by Mark Washburn on Friday, July 9, 2010 at 10:19 AM
By Mark Washburn / July 9, 2010
1 Comment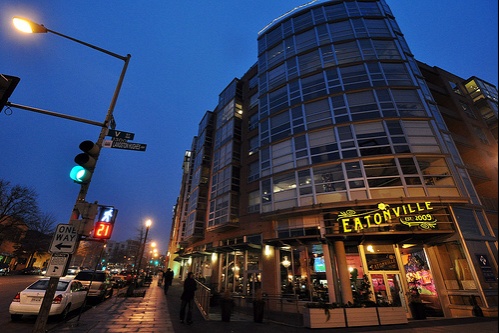 What could be better for a busy Washingtonian than coming home from work and having a friendly place in the building to have an adult beverage and dinner? While everyone makes fun of Norm on Cheers.....there is something to be said for having a seat at the bar where everyone knows your name!
A trend that is gaining momemtum here in the District is to develop condo buildings with ground floor retail and dining options. While residential over retail won't work on the leafy streets of Kalorama, it certainly does in the the more urban neighborhoods of the District. Developments with this configuration are proving very popular with their residents.
While there are many other developments in the District with ground level dining, here are some of my favorites:
Hopefully, as the new construction opportunities start to percolate, future developments will be designed with exciting street-level establishments. Hey readers.....what other developments that belong on this list?
photo courtesy of flickr user M.V. Jantzen