DC Condo Boutique Has A New Look
Posted by Mark Washburn on Tuesday, March 15, 2016 at 4:23 PM
By Mark Washburn / March 15, 2016
Comment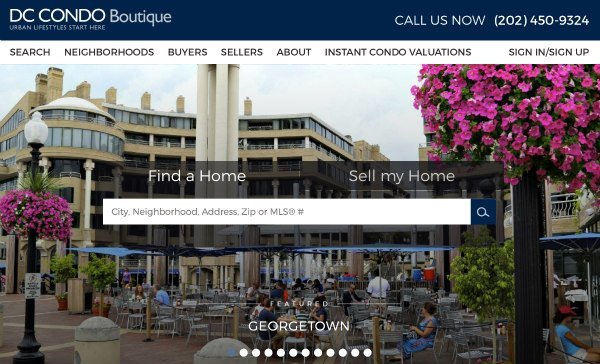 Although the polls are not open in the District, it sure is a super Tuesday for us! DC Condo Boutique has gone live today with a new look that is designed to enhance and streamline your experience in searching for Washington, DC real estate.
The changes introduced today can be found throughout the site including a new look home page, enhanced property listings and larger crisper photos throughout the site. We would like to extend our gratitude to Morgan Carey and his team at REW including Mathew, Ashley, Kris and Jason, and our internal crew including Sue, Brian and Cindy who all played a key role in this site upgrade.
While the national real estate portals lure you with tear-jerking Super Bowl and HGTV ads, many users of these sites get very frustrated with incomplete and inaccurate information. It is our belief that DC Condo Boutique offers an enhanced experience for DC real estate shoppers. Every listing that you see on our site is an active listing and actually for listed sale. Additionally our real estate associates are highly-trained experts in the DC Condo market who can laser-focus your search for a new home. We are proud to be affiliated with TTR Sotheby's International Realty, Washington, DC's luxury market leader.
To streamline your experience and educate you on the market, DC Condo Boutique has created profiles of hundreds of neighborhoods throughout the DC region as well as profiles of over a thousand area condo buildings. We have also created pre-built searches for a plethora features and criteria that DC condo shoppers are looking for including condos with parking, condos with pools, condos near metro stations and hundreds more. Good luck with your search and we hope you like the new site look.