DC Church To Condo Conversions
Posted by Mark Washburn on Wednesday, March 9, 2016 at 5:52 PM
By Mark Washburn / March 9, 2016
Comment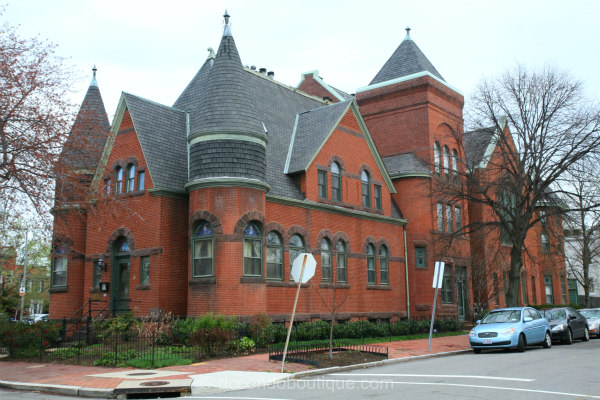 Condos are taking many shapes and forms but in DC, it's not uncommon to see former churches being converted into residential and mixed-use buildings.  In some cases, redevelopments have given congregations a much-needed influx of cash in exchange for their valuable real estate.  In other cases, development of condo conversion projects are breathing new life into communities and bringing a second life to a surplus building.  This so-called urbanization of churches is allowing historic sites to stand, and the economy of neighborhoods are being bolstered by young professionals moving into cool new residences.  This pattern is mirroring a trend toward increased development of all types of property in DC.  As school buildings have been re-purposed, former churches have started to see repurposing, too.  Here are three beautiful condo conversion projects that we spotlight: Bishop's Gate, Grace Church and St. Monica's:
Bishop's Gate
Originally constructed in 1929, Bishop's Gate Condominiums is a townhouse development featuring 82 residences with interior modern finishes, including kitchen granite countertops and soaking tubs in the bathrooms.  Bishop's Gate Condominiums is a former two-story chapel.  The residences have retained its gorgeous stained glass windows, high ceilings and spacious rooms.  The condos are located in the popular Logan Circle neighborhood at 1715 15th Street, NW, between R and S Streets.  Amenities include an outdoor courtyard that connects all residential units, and most units have parking.  Residents can walk to Dupont Circle Metro Station, U Street, a Whole Foods market, shops and restaurants.
Grace Church
One of the first church conversion projects in DC, the Grace Church Condominiums started their conversion from church to condos back in 1988.  The Grace Church Building fully converted in 1989 into a lovely boutique building with just 18 condos.  With a history dating back more than 120 years as a church, the windows shine a lot of natural light into the residences and enjoy stained glass.  The 3-story building features 1, 2, and 3 bedroom condos, and many have lofts, ranging in size from 570-1,375 square feet.  The Grace Church Building is located on Capitol Hill at 350 9th Street, SE, between D Street and South Carolina Avenue.  Residents can walk to the Eastern Market Metro Station.
Residences at St. Monica's
The Residences at St. Monica's is a 1908 building that merged two congregations---St. Monica's and St. James on Capitol Hill.  It's now a boutique condo building at 1335 A Street, SE.  The 2-story building is located on Capitol Hill on Massachusetts Avenue between A Street and 14th Street.  The former church was converted into condos in 2011, and features only 9 units.  Residences at St. Monica's units are meticulously designed with vaulted ceilings, stained glass windows and private yards.  Residents are within walking distance of Eastern Market Metro Station.