DC Area Water Taxis
Posted by Mark Washburn on Friday, December 2, 2016 at 4:14 PM
By Mark Washburn / December 2, 2016
Comment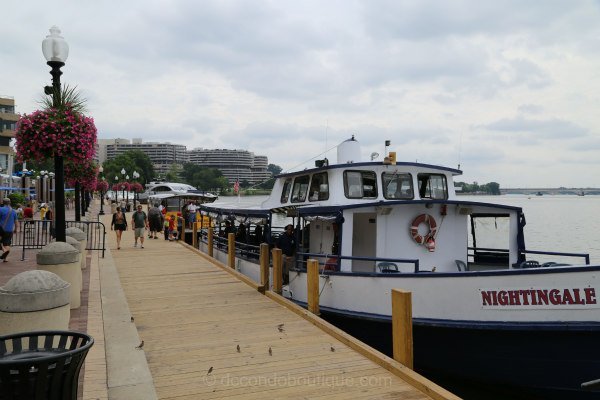 One of the most picturesque ways to experience DC, area water taxis provide a unique option for traveling around to some of the region's most popular sites and attractions. The newest addition includes a water taxi going in at The Wharf, part of an expansion in the water taxi fleet to compliment new development at the site.
The plan is to conduct daily travels to and from Transit Pier at The Wharf via the Potomac River with stops in Georgetown, plus close to DC's Nationals Park, Maryland's National Harbor and in Old Town Alexandria. Future stops could also soon be added to the mix.
Simplifying the ride from The Wharf to Old Town to just 20 minutes, the new vessels will also offer charging ports, Wi-Fi and will be capable of transporting up to 100 people at a time. It's expected there will be at least 10 pickups each day, with three routes between Memorial Day and Labor Day. During the off-season of March-May and September-December there will be at least four daily trips, with the boats resting during January and February.
Set to begin in October of next year, The Wharf is partnering with the water taxi service available through Entertainment Cruises and the Potomac Riverboat Company. A water taxi already connects the historic Alexandria waterfront with National Harbor and the National Mall. A one-way trip on a water taxi typically takes about 20 to 25 minutes, with some excursions lasting about 45-minutes. Adult one-way tickets are priced around $16 for some routes, and cost about $28 for round-trip service.
With the promise of expanded service on the horizon, the water taxis aim to transport even more visitors and residents throughout the region, bringing them within easy reach of new and exciting boutiques, acclaimed restaurants and other waterfront destinations in the DC area.