DC Alley Neighborhoods
Posted by Mark Washburn on Saturday, December 1, 2012 at 5:50 PM
By Mark Washburn / December 1, 2012
Comment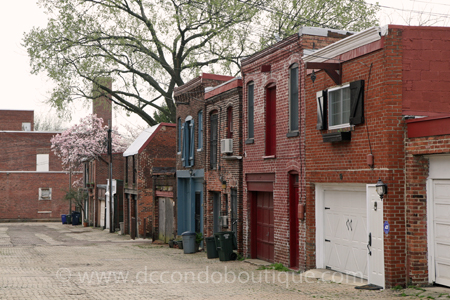 At the end of the Civil War, the population of DC exploded as both soldiers and freed slaves flocked to the District. During the decade after the War, the population of DC grew from 60,000 to over 110,000. To accommodate this growth, small residential homes were built in alley ways throughout the District. These homes were often only 11 ft wide and 700 sq. ft. or even less. Often several poor families called one of these structures home.

Over time, these alley homes deteriorated and living conditions for the District's poor worsened in the cities alleys. Rampant crime and extreme poverty eventually led Congress to pass the Alley Dwelling Elimination Act in 1934. A large number of DC's alley homes were torn down and today only a few pockets of these homes remain.

The remaining alley homes have proven to be a hot commodity and they often sell with in days of coming on the market. These neighborhoods exude charm and many of these homes have been transformed into 21st-century gems. If you are interested in exploring home ownership one of DC's Alley neighborhoods, here is a resource offering overviews and active listings of DC alley neighborhoods.