DC 4th Nationally For Per Capita Income
Posted by Mark Washburn on Wednesday, December 4, 2013 at 11:44 AM
By Mark Washburn / December 4, 2013
Comment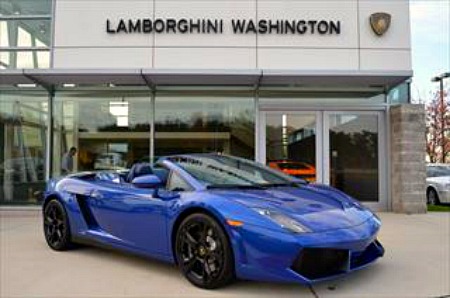 It's no secret that salaries are high in DC---just take a look at the lawyers on K Street toting designer handbags and lobbyists downtown walking to work in their Gucci loafers.  Area restaurants are packed at lunchtime with government contractors and professionals.  DC's per capita income is the 4th highest in the U.S. among the 50 largest metro areas, despite last year's slowdown in income growth in the Washington region.  The DC metro's per capita income in 2012 was $61,743, a rise of 1.5% from the previous year.

Bridgeport, Connecticut had the country's highest per capita income last year among large metro areas, followed by San Francisco, San Jose, Calif., and DC.  Washingtonians' salaries are leading the nation at #6 in a survey of workers in 10 cities across the U.S.  DC workers saw a big hike in wages over the past year.

DC ranks 3rd nationally for wealthy residents, earning 75% more than the national average.  Well-paid Washingtonians are taking advantage of big salaries and low interest rates, and purchasing condos or homes in the DC area.  A CNN Money study looked at the highest concentration of wealthy residents, with the top 5% of incomes earning over $191,469 per year.  The DC metro area has 14.1% of our households in the top 5% of incomes.  The real estate industry has witnessed bidding wars with multiple cash buyers for $1 million+ properties; in the $500k range, it is not unusual to have more than a dozen offers on the table within hours of a property coming on the market.