DC 3rd Nationally For Wealthy Residents
Posted by Mark Washburn on Friday, February 15, 2013 at 11:01 AM
By Mark Washburn / February 15, 2013
Comment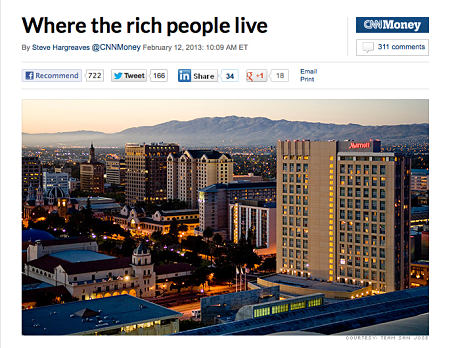 CNN Money released a study highlighting metro areas with the highest concentration of wealthy residents. The standard used by the report is the top 5% of incomes, which is defined as households earning over $191,469 annually.

The DC metro area was ranked third nationally in the study with 14.1% of our households in the top 5% of incomes. We only trailed Stamford, CT (17.9%) and San Jose, CA (15.9%) who held the top two positions.

The growing wealth of the DC metro area is evident to us every day in the real estate industry. Bidding wars with multiple cash buyers for $1M+ hot listings are commonplace in our current market. For well-priced listings in the $500K range, it is not uncommon to see more than 10 offers within hours of the property coming on the market.

If you are considering an investment in the DC real estate market, our team can help narrow and focus your search. Here is a resource to learn more about the DC luxury condo market.