DC 2nd Most Walkable Urban Metro
Posted by Mark Washburn on Tuesday, July 5, 2016 at 7:43 AM
By Mark Washburn / July 5, 2016
Comment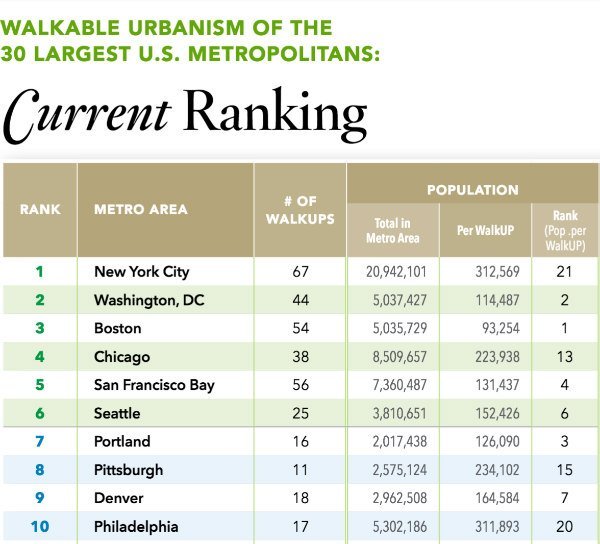 If you ask anyone to quantify what makes a great metro area you'll probably hear all about housing, employment opportunity and the ability to get around the area with ease. It turns out a metro area's walkability can have a real positive impact on a community, and in the Washington DC area residents are benefiting.
According to a recent report out of the George Washington University School of Business, the Washington region takes the number two spot, behind New York, in ranking walkability. The report starts with the nation's 30 largest metros and their walk scores, plus a large amount of retail and/or office space. Then the study goes a step further by looking at the number of adults in the area with college degrees, social equity and economic development.
Overall, Washington DC gets a 33-percent when looking at the percentage of multi-family rental space, retail and office space found in walkable neighborhoods. Altogether, the top six cities on the list, also including Boston, Chicago, San Francisco and Seattle, make up almost half of the walkable places in all 30 metro areas analyzed as part of the report.
Most of the metro areas that ranked high on walkability also appeared to include more comprehensive transit systems, a higher density and were more affluent than their counterparts. In addition, walkability of a metro was linked to a higher degree of education in a community. Perhaps most interesting of all, though, was that social equity seemed higher in more walkable metros in this report, a change from what some other studies have found in larger metro areas.
Overall, the study found that walkable metros like the DC area, even with higher costs in housing, can provide for a better way of life, putting residents close to employment and thereby reducing things like transportation costs. The walkability translates not just to DC itself but also to metro locations, such as Reston, Silver Spring and Old Town Alexandria.