DC 2nd Most Walkable City in Nation
Posted by Mark Washburn on Saturday, November 18, 2017 at 4:51 PM
By Mark Washburn / November 18, 2017
Comment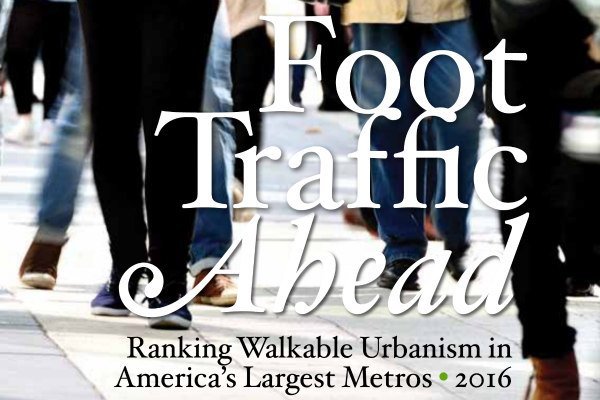 Filled with an array of places to go and things to see, it appears DC also easily comes in near the top of the list when it comes to walkability. The District just ranked as the second most walkable city in the nation, when compared to dozens of the most walkable metros in the entire United States, behind only New York City.
The ranking comes from a study out of the George Washington University School of Business, comparing and contrasting 30 of the nation's most walkable metro areas, where it's suggested that nearly half of all Americans live. The study specifically looked at what it calls "WalkUPs", or rather an area's percentage of rental apartments, retail and office space that a person can walk to and that will meet most of their needs.
Under this definition, a WalkUp could be found in the middle of the city, as well as out in the suburbs. That's evident in places like Tysons Corner and even North Bethesda, where traditional commercial space is already being transformed into space for shopping, working and living. Of course, there's also new development transforming locations such as the U and H Street corridors and the Wharf.
The study took into account the entire DC metropolitan area, finding that the percentage of WalkUps in the DC metro is almost evenly split between the central city and the suburbs. The area was followed up by the metro areas of Boston, Chicago and San Francisco, rounding out the list of the top five walkable cities.
The latest ranking appears to be relatively in line with other past studies and analysis. For instance, earlier this year the real estate service of Redfin pronounced that DC was the fourth best place to live in the US for those who don't own a car. That study found places like Dupont Circle, Logan Circle and Chinatown were made easier by the availability of rentals and public transit.