David Brooks Buys in Lincoln Park
Posted by Mark Washburn on Monday, April 10, 2017 at 6:02 PM
By Mark Washburn / April 10, 2017
Comment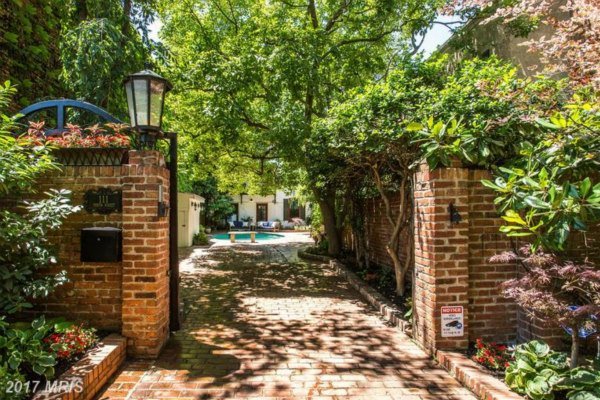 While some of DC's most affluent neighborhoods have already welcomed countless new residents tied to the new White House administration, one of the newest residents to move to the area is equally well-known for what he pens about the happenings on Capitol Hill. According to several published reports, David Brooks of the New York Times recently purchased a home near Lincoln Park.
Originally listed on the market for $2.3 million, Brooks reportedly closed on the home in early March. Constructed in the late 1800s as a stable, later turning into an organ factory, the private home now offers two-bedrooms, a library and outdoor entertaining space, including a swimming pool.
Restored in recent years, the former owner of the home updated the bathrooms and kitchen with new, modern appliances, plus added a half-bath to the now 1,800 square foot home. The residence also offers an open, 26-foot high ceiling in the main living area of the home with an expansive balcony overlooking the main floor, accented by rustic pine beams and a period fireplace. There's also an accompanying dining room.
Ranked as one of Washington's best neighborhoods, Lincoln Park is a walk-able community with nearby public transportation. Filled with tall trees and well kept yards, many of the properties within the neighborhood fall in line with typical row house selections.
Primarily residential, the area prides itself on the park, a prime location for joggers and Lincoln Park's four-legged residents. The neighborhood welcomes a mix of homeowners, from singles and couples to families, retirees and professionals.
Brooks, a conservative columnist and regular on the PBS NewsHour, formerly owned property in Cleveland Park. That particular home sold a few years ago for $4.5 million in a sale that took less than 48-hours. The six-bedroom home was purchased for $3.95 million a couple of years earlier and then generously renovated.
Condos & Homes For Sale Near Lincoln Park
Real Estate For Sale Near Lincoln Park