Crystal City Offers Convenience in Arlington
Posted by Mark Washburn on Tuesday, October 15, 2013 at 8:43 AM
By Mark Washburn / October 15, 2013
Comment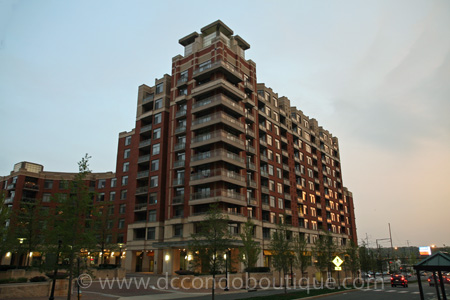 Crystal City, Arlington's largest downtown, is very convenient for both commuting to nearby DC and everyday living. The Crystal City Metro Station on the Blue and Yellow Lines is located near residential high-rises, office buildings, fine restaurants, cafes, specialty shops, outdoor movie nights, bike trails, and an award-winning theater with Synetic Theater. The buildings which surround the Metro station are connected by tree-lined streets and an underground system of walkways that take you to eateries, shops and personal services. The underground system was designed to shelter residents and workers from inclement weather.

Crystal City is convenient for its amenities like pharmacies, banks, a post office, grocery stores, doctor and dental offices. Hotel rooms can accommodate visitors to DC, but there are also 3 universities offering professional and advanced degrees through night classes and other programs. Crystal City is an ideal location for commuters offering quick access to the DC Metro area and proximity to Ronald Reagan National Airport: transportation options include 2 Metrorail lines, Metrobus service, and bike trails. Crystal City was the first Arlington neighborhood to be included in the regional Capital Bikeshare program.

Crystal City is a fun neighborhood as well. The Crystal City Water Park is one of many outdoor lunch spots and hosts summer concerts during lunch and evenings, as well as Friday night Wine Nights in the summer. The public plazas offer free wireless Internet for residents, workers and visitors. There are many restaurants here, which also provide magnificent views of DC. The historic Restaurant Row on 23rd Street offers a variety of ethnic eateries and nightlife. Two Sport and Health fitness clubs are located here as well as public volleyball and basketball courts, and a bike trail takes you to Mount Vernon trail, an 18.5-mile bike/pedestrian trail.

Residential development has been growing in Crystal City. A new development, Potomac Yard, is being built on a former rail yard site. Condominium buildings, like the Eclipse on Center Park, are already open, as is upscale grocery store Harris Teeter. Established Crystal City condo developments including Crystal Gateway complement the new construction in the neighborhood.

From hotels to transportation, Crystal City is a green and environmentally-minded area. The Crystal City Business Improvement District is a public-private partnership committed to showcasing the neighborhood as a world-class destination for residents, visitors and employees.