Crystal City BID Has a New Name
Posted by Mark Washburn on Monday, July 6, 2020 at 7:30 AM
By Mark Washburn / July 6, 2020
Comment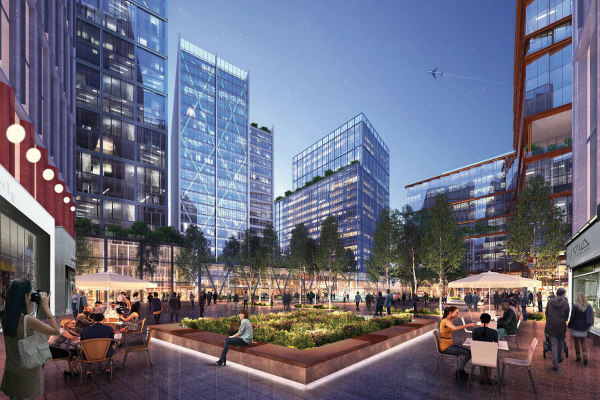 Locals may still refer to the separate neighborhoods of Crystal City, Potomac Yard and Pentagon City individually, but the Crystal City Business Improvement District now officially has a new, more cohesive name. The old Crystal City BID is now known as National Landing BID.
Along with its new name, the BID also has a new logo and a newly rebranded website. The logo is reflective of the area, with yellow, blue and green colors to reference area parks and green space, as well as the nearby Potomac River and the Metrorail lines. All three neighborhood names are also incorporated into the logo itself.
Proponents first brought up the idea of making the name change some time ago. Part of that had to do with the BID's expansion from Crystal City into parts of Potomac Yard and Pentagon City.
Proponents wanted an easier way to incorporate all of the neighborhoods into one. Another reason had to do with Amazon moving its new HQ2 to the area. It's likely that may have been the real catalyst in finally pushing the name change through.
When the Amazon announcement came out it mentioned "National Landing", which wasn't even a term used by area residents at the time. That name was imagined by economic development officials trying to lure Amazon to the area.
Those behind the name change say not only does it give the larger area one name, but it also better defines the newly expanded area. Even before the BID's official name change the region was already being described as National Landing by some developers and real estate agents.
National Landing is home to millions of square feet of office space, tens of thousands of residents, thousands of hotel rooms and hundreds of shops and restaurants. As the area continues to grow, so does the role of the newly coined National Landing Business Improvement District.