Crestwood Blends Urban and Suburban Living
Posted by Mark Washburn on Monday, June 21, 2021 at 8:20 AM
By Mark Washburn / June 21, 2021
Comment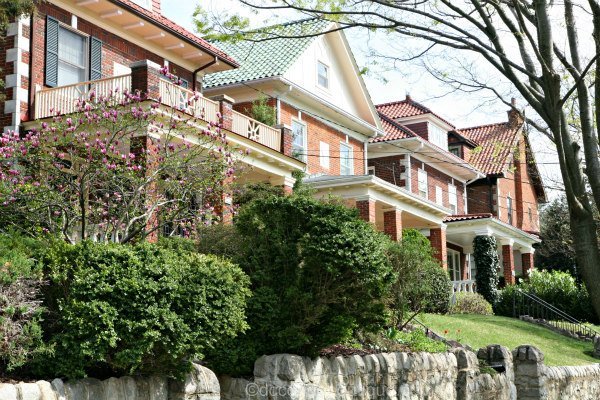 Offering the best of both worlds, Crestwood blends urban and suburban living in Northwest DC. This diverse neighborhood sits close to some of DC's better known neighborhoods, yet retains a peaceful and quiet vibe, surrounded on three sides by Rock Creek Park, yet also close to everything you need and want in the region.
Originally part of a 300-acre estate, the first single-family homes weren't developed in the community until the early 20th century. Most homes in Crestwood still sit on large, well-kept lots and rarely come on the market.
It's an especially appealing location for those interested in a larger home with more outdoor space. Some homes standing in the neighborhood date back to the 1920s and 1930s.
Many homes are brick colonials with four- to five-bedrooms, but you will also find some large ranch-style homes and Tudors in Crestwood, as well as even some mid-century moderns. Additionally, there are a few blocks of row houses in the neighborhood, but you likely won't find condos and rentals are especially rare in Crestwood.
While Crestwood itself is an entirely residential, stores in neighboring locations like Petworth are relatively convenient for homeowners. The Columbia Heights neighborhood is only a short distance away from the homes of Crestwood, as well.
While the neighborhood doesn't have a Metro station either, you can always catch the Metro in either Columbia Heights or Petworth. Both stations are within walking distance of the homes of Crestwood.
There are also several bus lines that run along 16th Street heading to downtown or to Silver Spring. As for nearby amenities, a tennis center and amphitheater both sit north of the neighborhood.
This gives residents of Crestwood easy access to cultural events and concerts, as well as nearby recreational opportunities. Crestwood is additionally only about a 15-minute drive to Downtown Silver Spring or to the K Street business district.