Creating Capitol Hill: The History Behind Jenkins Hill
Posted by Mark Washburn on Wednesday, October 26, 2022 at 12:31:25 PM
By Mark Washburn / October 26, 2022
Comment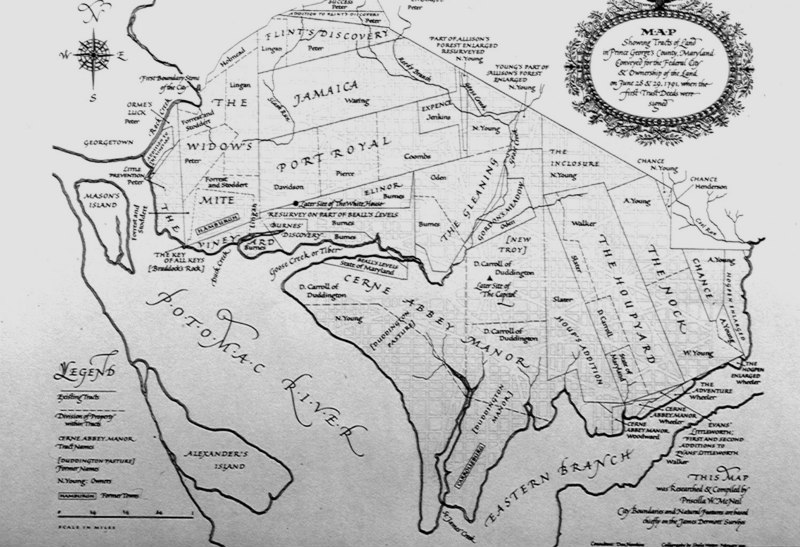 You may have heard the name Jenkins Hill when referring to the location of the Capitol, but where did the name come from? It turns out, no one really knows for sure.
According to the history books, much of the land for Capitol Hill originated with a man named Daniel Carroll. When his property became property of the Federal Government, it was officially listed on the deed as New Troy.
It's Jenkins Hill, however, that's sometimes credited as the actual location of the Capitol today. But who was Jenkins, and why did his name get passed down through history?
There are some suggestions that a man named Thomas Jenkins once leased a portion of his land to landowner Daniel Carroll. It's also thought that DC's original planner, Charles L'Enfant, may have encountered a man named Jenkins at some point during his work.
That's because it's true there was a Thomas Jenkins who once owned land on Capitol Hill. However, his property was about a mile away from what's commonly referred to as Jenkins Hill today and where we find the Capitol.
It's possible at some point L'Enfant could have come in contact with Jenkins. That's because it was his land that L'Enfant was probably referring to when he wrote to President George Washington about a ferry.
Some believe it was L'Enfant who probably coined the name Jenkins Hill, which has been handed down through history. L'Enfant was said to use the name Jenkins Hill, or sometimes even Jenkins Heights, in describing a specific location in western Capitol Hill.
Even today, many DC guidebooks describe the location of the Capitol as Jenkins Hill. You'll find it on official websites, too.
So, why wasn't it called Carroll Hill instead of Jenkins Hill? There doesn't seem to be a clear answer, even among local historians. Never-the-less, L'Enfant did choose Jenkins Hill as the geographic center of the city.
He referred to the location as "a pedestal waiting for a monument". No matter the name, putting Congress at the top the hill signified its elevated importance.