Cool Condo Buildings that Used to be Auto Showrooms
Posted by Mark Washburn on Friday, November 1, 2019 at 1:38 PM
By Mark Washburn / November 1, 2019
Comment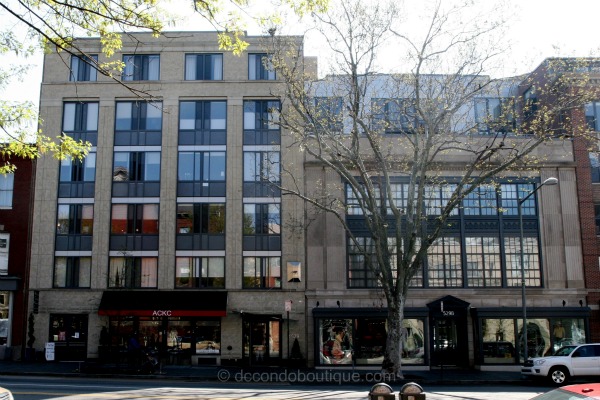 They are some of DC's coolest condo buildings today, but all share a unique history. Many of them use used to be auto showrooms. While it may be hard to imagine these days, the neighborhood of Logan Circle once gained the moniker of "Automobile Row", due to the many garages and showrooms that spanned 14th Street.
While the neighborhood had its ups and downs over the years, many of those old properties have more recently been transformed into exciting residential properties. They may retain some of the original architecture, but the interiors are refreshingly modern.
In particular, The Matrix on 14th Street was once home to a car dealership. These days you won't find parked vehicles for sale, but rather loft-style condos topping retail space.
With one- and two-bedroom designs to choose from, the condos are accented by hardwood floors, high ceilings and plenty of upgrades. You will also find some private terraces, a rooftop deck and a location that positions residents close to the vibrancy of the 14th Street Corridor.
Yet another exciting property is called Lofts 14. Converted over to condos in the mid 2000s, the units of this property are known for their wall-to-wall windows, exposed concrete, original brick and high ceilings.
Buyers are also treated to granite countertops, stainless steel appliances and bamboo flooring. With one- and two-level floor plans to choose from, the top floor penthouse units of Lofts 14 come complete with private roof decks.
Another cool former auto showroom is now called 2424 Lofts in Adams Morgan. This 1920s property offers your choice of loft-style apartments, along with a parking garage, suspended elevator and a second story loft.
While all of the properties are unique, they all share the distinction of formerly servicing auto showrooms, modernly transformed in more recent years into some of DC's coolest condo buildings.