Consider Cherrydale
Posted by Mark Washburn on Wednesday, July 24, 2019 at 5:00 PM
By Mark Washburn / July 24, 2019
Comment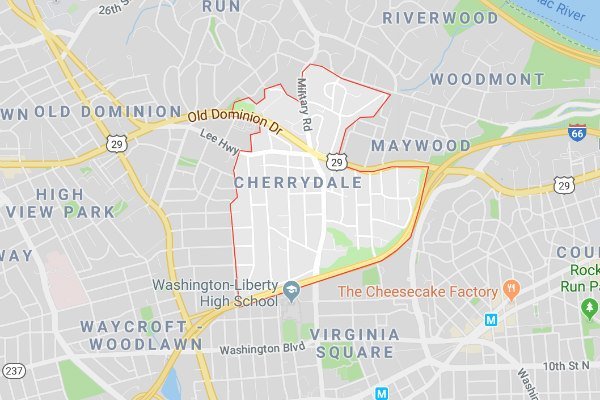 A fantastic destination for families, the Cherrydale neighborhood is known for its quiet streets, area parks and its mix of housing options. This quaint community may exist in North Arlington and close to urban attractions, but it still retains more of a small-town feel.
That may, perhaps, be traced to its roots. The neighborhood actually gains its name from a large cherry orchard once found in the area.
While some settled in the neighborhood after the Civil War, it was the introduction of a railway line around the turn-of-the-century which really kicked off neighborhood development. It didn't take long for new homes to go up, bringing in a variety of different home styles for new residents to choose from.
To this day, a majority of homes in Cherrydale remain either well-maintained older homes or newly renovated residences, coming in Queen Anne, Craftsman, Cape Cod and Colonial-style designs. You will also, however, find properties where the older structures have been torn down and replaced by more modern residences. Some of those newer construction homes can easily top $1 million.
For multi-family housing options, you will additionally now find some townhomes, condos and apartment complexes, giving new residents and buyers a number of different options to choose from in this Arlington neighborhood today. Of course, along with the appeal of its home designs, residents of Cherrydale no doubt enjoy its convenience.
The quiet neighborhood is just a short walk away from the nearest Metro stop, plus area parks and dining options. One of the oldest structures in the neighborhood is the old firehouse.
Dating back to the early 1900s, the building sits on the National Register of Historic Places. It's just one of the historic treats of the neighborhood. Cherrydale is also home to an old hardware store, which has continually served local customers since the 1930s.
Cherrydale Real Estate Listings
Cherrydale Homes For Sale