Community Three Changing DC Landscape
Posted by Mark Washburn on Thursday, September 10, 2015 at 8:06 AM
By Mark Washburn / September 10, 2015
Comment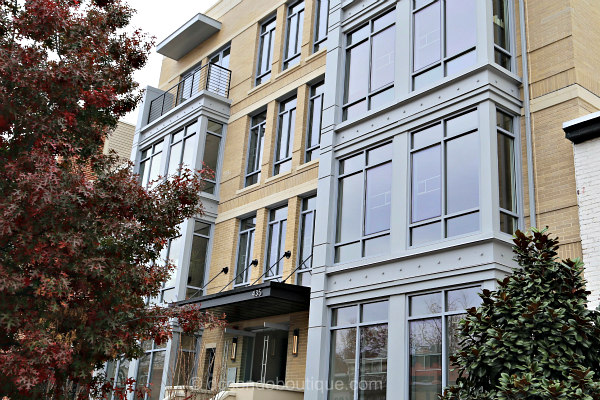 Real estate companies in DC are evolving with the times, and especially with an eye on young Washingtonians who want to live in a vibrant area of town with a respectful nod to architecture blending in with the history of their surroundings.  Community Three Deveopment gets that.  Real estate development company, Community Three, in DC strives for strong conceptual design and a community-driven mission where they receive input from residents of the community to reconfigure their buildings to meet the high expectations of a sustainable vision.  Residential urban developments across DC are being developed with an eye on existing architectural design mixing with new elements, and sustainable materials of construction.  Community involvement in the public process of neighborhood development and revitalization is warmly encouraged throughout construction of these new projects throughout our nation's capital.

The transformation of once-dilapidated buildings comes to life with Community Three's stunning new 10Eleven development that has an historic townhome located on the corner of the street with a main façade with bay windows.  It showcases an attractive cornice roof embracing the best of urban beauty.  The early 20th century building blends in seamlessly with adjacent buildings and its surroundings.  The project is a stunning example of creating value with underused buildings and forging a successful project in established and up-and-coming neighborhoods attractive to young Washington professionals.

Developers like Community Three are leading the revitalization of urban DC neighborhoods.  These companies use in-filled industrialized parcels of land to house new buildings and revitalize dilapidated buildings.  These new urban buildings appeal to young Washingtonians who are looking for an urban lifestyle in a vibrant community.  Community Three has focused on developing urban neighborhoods in downtown DC with a mission to redevelop underutilized real estate property.  Community Three has projects in the DC neighborhoods of Logan Circle, Shaw, Dupont Circle and Mount Pleasant. 
Search Community Three Development projects…