Come Home To Old Town Greens
Posted by Mark Washburn on Monday, June 20, 2016 at 10:25 AM
By Mark Washburn / June 20, 2016
Comment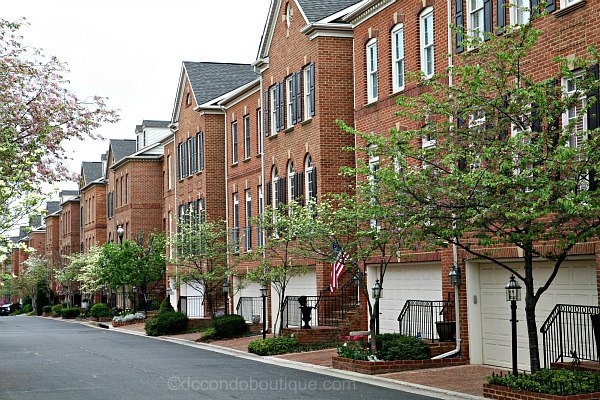 Old Town Greens is a newer luxury condo and townhouse community located near historic Old Town Alexandria. The community features Colonial-style townhomes and condos that are stacked to resemble traditional 4-story townhouses. The Colonial style architecture forms a visual cohesiveness. The residences offer 2-3 bedrooms, and 2-2.5 bathrooms. Housing options at Old Town Greens attract a mix of singles, double income couples, and families.
Amenities at Old Town Greens include a swimming pool, tennis courts, picnic areas and a playground. All units have garages. A nearby Town Center is within walking distance of Old Town Greens. The Town Center includes a market, yoga studio, hair salon and spa, restaurant, coffee shop, bakery, dry cleaner, pet groomer, and more. The neighborhood has grassy courtyards, sidewalks, and annual social events for the residents. During the summer, the social hub of the community is the swimming pool. Nearby is a children's playground.
The Potomac River Trail is easily accessed from the community for walking, biking, or jogging. The trail mirrors the river just north from Arlington National Cemetery to historic Mount Vernon. There are some amazing views of the monuments as you pass. There is another city trail parallel to the George Washington Parkway with boardwalks and a quieter setting. The community areas, parks and paths link Old Town Greens residents to their broader community.
Old Town Greens is located on Hunting Creek Drive, north of Slaters Lane and is just minutes from fine dining and shopping in Old Town Alexandria. This prime location is minutes to DC, Old Town Alexandria and Crystal City; just 10 minutes to Ronald Reagan Washington National Airport. It's a 15-minute walk to Old Town Alexandria. Directly to the west of the community is Potomac Yard, where major development has been shaping the area. Potomac Yard used to be the second largest rail yard on the East Coast and has been transformed into a significant neighborhood with upscale housing, shopping and entertainment venues..