Columbia Pike at Crossroads
Posted by Mark Washburn on Monday, June 29, 2015 at 11:45 AM
By Mark Washburn / June 29, 2015
Comment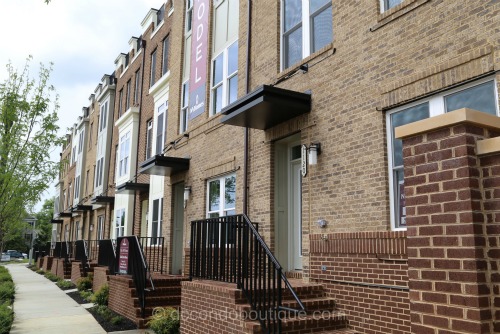 The Columbia Pike area is a blend of cultural diversity reflecting Arlington's immigrant community with the best of ethnic restaurants, shops, businesses and housing.  Columbia Pike is a primary state highway in Virginia but it's also a widely known corridor running 8 miles from Annandale east to I-395 at The Pentagon in Arlington.  It runs linear stretching 3 miles across south Arlington from Arlington Cemetery and Fort Myer in the east into Fairfax County at Arlington's western border.  The Pike is Arlington's Main Street, as envisioned by community-based efforts.  The Columbia Pike corridor has more than a quarter of Arlington's population, 500+ businesses, and projected to add 7,300 residents, 3,900 homes, 7,000 jobs and 2 million square feet of commercial space by 2040.
While there is no Metro Station, Metrobus and ART combined are called "Pike Ride" providing superior bus service along the Pike and connections to Metrorail Stations at Pentagon, Pentagon City, Ballston, Farragut West, Farragut North and McPherson Square, and has frequent service all day.  It is the busiest bus transit corridor in Virginia.  There's talk of a possible streetcar project on Columbia Pike.  In addition, there is a quaint Sunday farmer's market popular in the neighborhood open from May to November featuring fresh produce.
Redevelopment of Columbia Pike is taking shape with apartments, shops, a Giant grocery store, fitness studio, restaurants and a public square for showcasing outdoor movies and live music during the summer months.  The beloved Arlington Cinema & Drafthouse at the corner of Columbia Pike and South Walter Reed Drive remains.  The whole area around here is transforming.  The upscale RedRocks Bistro in Penrose Square is offering budget-friendly options.  Condos and luxury townhomes are taking shape.  The outlook for Evergreen Homes is good with a 22-unit project with 8 luxury townhomes and a 5-story building with 14 condos and first floor retail coming soon on South Walter Reed Drive and 11th Street South.  Additionally, NV Homes is building the 44-townhome, Pike 3400 Towns development, at South Glebe Road and Columbia Pike.