Columbia Heights Has it All
Posted by Mark Washburn on Thursday, May 16, 2019 at 10:53 AM
By Mark Washburn / May 16, 2019
Comment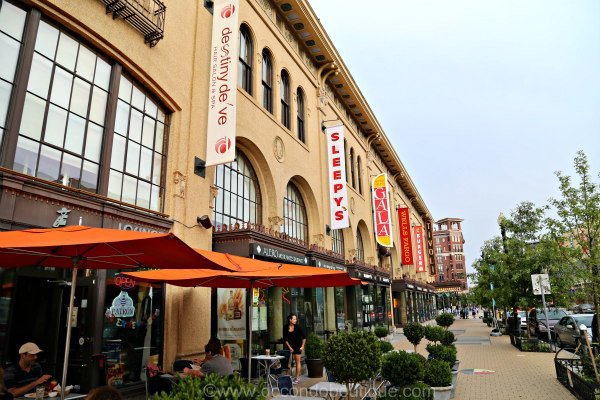 With a large park, a mix of housing, restaurants and retailers, Columbia Heights has it all. This trendy neighborhood has changed substantially since its beginnings, and it continues to grow in popularity, especially in more recent years.
Once home to a university, horse track and farmland, Columbia Heights grew to become a Washington streetcar suburb. Riots in the 1960s, however, took a heavy toll on this once fashionable community. It took decades more for the neighborhood to finally spring back to life.
When a major Metro station opened up in the late 1990s, it wasn't long before developers started moving in to Columbia Heights. You'll now find a mix of national retail stores plus mom-and-pop shops in the neighborhood.
You'll also find some historic rowhouses in the community, as well as some embassies situated along 16th Street NW. Some of those row homes have been restored in recent years to condos and single-family homes. At the same time, home prices have jumped considerably, especially over the past several years, and properties don't often stay on the market for long.
Appealing for its location and its walkable amenities, Columbia Heights sits close enough to DC that it still retains more of an urban feel. This makes it attractive to young professionals as well as families.
While you'll find quite a few hills in the area, Columbia Heights remains a walkable and bikeable neighborhood, with several Capital Bikeshare stations found in the area. The neighborhood has a number of shops and restaurants for locals to choose from too, and not just along busy 14th Street.
There's also the addition of popular Meridian Hill Park. It's full of statues and fountains, plus the park serves as the location for an energetic drum circle each Sunday afternoon. You'll also find some landmarks like the old Tivoli Theatre, and plenty of local schools.