Colonial Village Lives Up to Its Name
Posted by Mark Washburn on Monday, August 3, 2020 at 8:58 AM
By Mark Washburn / August 3, 2020
Comment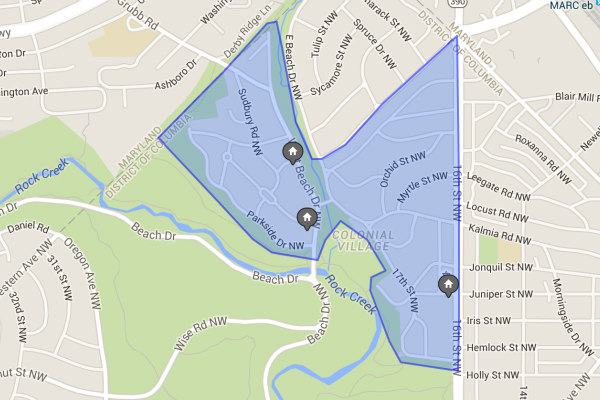 From its predominant architecture to its quaint setting, DC's Colonial Village certainly lives up to its name. This affluent, northwest neighborhood is full of character and full of charm.
Built up in the early 1930s, the neighborhood is distinguished by its large residential lots and its style. Homes in this part of DC were primarily constructed as reproductions of colonial buildings.
That's why a majority of homes in Colonial Village are either red brick or painted brick in design. There are also some homes made of stone in the neighborhood.
The affluent area mostly offers detached homes on winding, tree-lined streets. With only around 80 homes to choose from, the small area may be more low-key than some of DC's other neighborhoods, but it's certainly a desirable place to live.
Home prices have risen substantially in recent years as the neighborhood continues to gain in popularity. The majority of homes in Colonial Village are single-family, detached homes with four-bedrooms, which often makes it the perfect destination for families.
It's also common to find well-kept yards and even some private swimming pools throughout the neighborhood. Some of the residents of Colonial Village have lived in the community for decades themselves.
After all, this quiet, suburban area not only offers the allure of the city, but additionally the feel of living in the suburbs. The desirable location means area residents can easily access nearby Rock Creek Park and its hiking trails for outdoor fun and recreation.
While Colonial Village may be completely residential itself, the setting also makes it easy to visit the many shops, restaurants and retailers of Downtown Bethesda or Silver Spring. In addition, Colonial Village is merely a short commute away from Downtown DC, enabling area residents to enjoy and experience the rest of the DC area and its many attractions with relative ease.