Cleveland Park Offers Urban Amenities and Convenient Location
Posted by Mark Washburn on Friday, November 21, 2014 at 11:57 AM
By Mark Washburn / November 21, 2014
Comment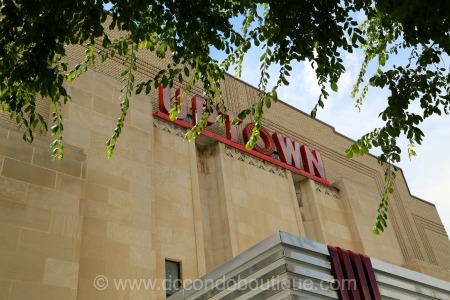 Residents and visitors to Cleveland Park, an upscale neighborhood in northwest DC, happily discover that you can walk from the Cleveland Park Metro Station to spend an afternoon at The National Zoo, go to a quirky bar for drinks, enjoy a casual or elegant dinner at any number of acclaimed restaurants, then head to a movie at the retro Uptown Theater.  There is so much to do in Cleveland Park yet so little time.  Cleveland Park is 2 blocks north of the National Zoo on Connecticut Avenue, NW, and along Wisconsin Avenue, 2 blocks north of the National Cathedral.
Beautiful historic homes along Porter, Ordway, Newark and Macomb Streets are highly desirable in this thriving neighborhood that feels like a village within city life with barbecues and dinner parties, parks, playgrounds and well-lit safe streets.  The quaint sidewalks of Cleveland Park feature unique restaurants (Ardeo+ Bardeo, Ripple, Cleveland Park Bar & Grill, to name a few), and even one by a former White House chef, and attract residents and visitors to this small hamlet in the middle of busy DC.  With a Metro Station in its midst or simply walking along the sidewalks, plenty of people come to Cleveland Park for its noted eateries, date-night hangouts, hiking trails, and one-of-a-kind local shops that make Cleveland Park a destination spot.
Beginning with The National Zoo on Connecticut Avenue, NW, it's one of the best parks in town.  Besides viewing all varieties of animals, the Zoo is a great place for a walk or early morning run---and the best part is that it's free—as part of the Smithsonian Institution.  There is also the Melvin Hazen Tributary Trail for people who want a 20-30 minute walk downhill past a creek, fallen trees and ends in an open green space where you can frequently spot picnickers, bikers, runners and soccer game players.  Ideally located, Cleveland Park is a 25-minute cab ride, 11 minutes to the White House and Georgetown is 10 minutes away.
View Available Cleveland Park Listings
Cleveland Park Homes And Condos For Sale