Cleveland Park: A Tony Village on Wisconsin Avenue
Posted by Mark Washburn on Monday, October 14, 2013 at 9:30 AM
By Mark Washburn / October 14, 2013
Comment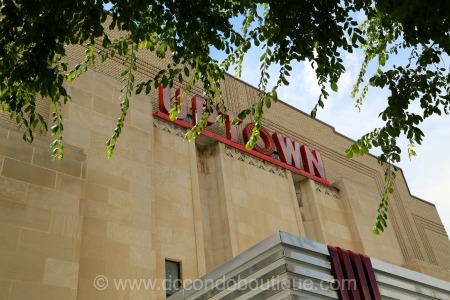 One of DC's most sought-after neighborhoods to live in, Cleveland Park is an ideal neighborhood for those who can afford to live here.  The allure of the lifestyle includes cosmopolitan and diplomatic neighbors, excellent public and private schools, and beautiful homes.  There's a mix of people who've already raised their children, and younger people starting families or young, single professionals.  The tony residential neighborhood in the Northwest section of DC is bounded by Rock Creek Park to the east, Wisconsin and Idaho Avenues to the west, Klingle and Woodley Roads to the south, and Rodman and Tilden Streets to the north.

Its main commercial corridor lies along Connecticut Avenue, NW--where Cleveland Park has its own Metro Station on the Red Line---and another commercial corridor lies along Wisconsin Avenue.  The neighborhood that runs between Connecticut and Wisconsin Avenues features late 19th century large, detached single-family homes in a variety of architectural styles: Colonials, Bungalows, Mission Revivals and Tudors.  Many homes have wide porches, big yards and driveways.  Most homes were designed by individual architects and builders resulting in a custom-look, even with a mix of architectural styles. In contrast to the large homes on the neighborhood's interior, Connecticut and Wisconsin Avenues are lined with condominiums, co-ops and apartment buildings. 

The neighborhood is named after President Grover Cleveland who purchased a stone farmhouse in 1886.  Dubbed a "streetcar suburb," Cleveland Park was connected to downtown DC by the Georgetown Rock Creek Railway built on Connecticut Avenue in 1892.  Cleveland Park residents are mostly well-heeled and socially active.  Cleveland Park is home to a strong citizens association and public library.  The Cleveland Park neighborhood social club, open to residents, includes a swimming pool, annual potluck suppers on Memorial Day and Labor Day, summer day camp, community listserv, and other social events.  The neighborhood has a lot of public parks and green spaces, and the neighborhood has excellent public schools (Oyster Bilingual, John Eaton Elementary) and private schools (Washington International, Maret, Sidwell Friends).  A big draw is Cleveland Park's commercial areas on Connecticut Avenue, especially the iconic art deco Uptown Theater, and its strip of specialty shops and restaurants, all within walking distance.