Clarendon Named One of America's Yuppiest Neighborhoods
Posted by Mark Washburn on Wednesday, January 14, 2015 at 3:41 PM
By Mark Washburn / January 14, 2015
Comment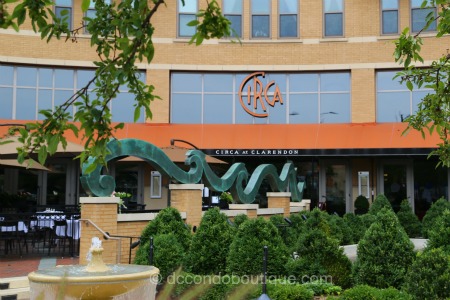 Clarendon has been named on the list of Yuppiest Neighborhoods in the country, according to Thrilllist.com.  Clarendon is a hot area in metro DC that is attracting yuppies in droves.  Its location is ideal with its close proximity to DC, and the Metro Orange Line station is at its back door.

Thrilllist.com put Clarendon on its list of The Nine Yuppiest Neighborhoods in America because "this Virginia neighborhood across the river from DC blends the quietude of suburbia with the bustle of city life, which makes it perfect for the professionals who work on K Street."  You'll find affluent single professionals as well as young families in Clarendon.  Upscale shopping here includes a Whole Foods market, Lululemon yoga boutique, and Pottery Barn mixed in with neighborhood bars, restaurants, cafes and several Starbucks coffee shops.

The other eight yuppie neighborhoods to make the list are LoDo in Denver; West 6th Street in Austin; Pearl District in Portland; South Lake Union in Seattle; Lincoln Park in Chicago; Back Bay in Boston; Brickell in Miami; and the Marina District in San Francisco.
Clarendon offers a varied housing market with both condos and single-family home options.  High-rise condos in the Clarendon neighborhood include Clarendon 1021, the Phoenix and Station Square.  A low-rise condo option is the Clarendon 3131 development and Clarendon Park offers town homes.