Civil War Hospital in Georgetown Sees New Life as Luxury Property
Posted by Mark Washburn on Friday, March 25, 2022 at 12:57 PM
By Mark Washburn / March 25, 2022
Comment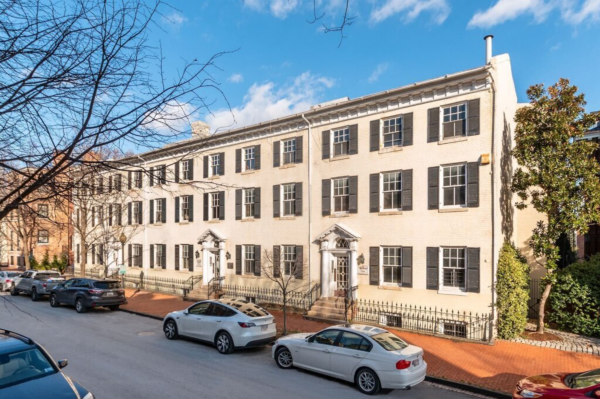 Photo: Courtesy HRL Partners
A former Civil War hospital could soon see new life as a luxury condo property in DC's desirable Georgetown neighborhood. The reimagined property originally started as a finishing school in the 1800s for affluent young women called Miss Lydia English's Georgetown Female Seminary.
It's said the daughter of 17th US President Andrew Johnson once attended the school. It was later used as a military hospital following the Battle of Bull Run during the Civil War.
According to several reports, renowned poet Walt Whitman once volunteered at the hospital as a nurse. Following the end of the war, the more than 25,000 square foot structure was turned into apartments.
A developer took control of "The Colonial" just a few years ago. Now it's on the market, with the potential for a new developer to transform it into new luxury condo units in the Georgetown neighborhood.
The vacant property is currently up for sale for nearly $13 million, while is down slightly from its listing price at the beginning of the year. The three-story property actually consists of three interconnected buildings, with the potential to be turned into 18 upscale condominium homes.
The current owner has already gutted the interior of the structure, but left its staircases, brick walls and framing for a new buyer to come in and transform it into remade luxury residences. Along with being approved for 18 condos, the property is also already approved for 16 parking spaces located behind the buildings.
Because its' made up of three structures, though, it could also be turned into repurposed, single-family homes. If a new developer doesn't come through, the current owner plans to push forward with a condo conversion project of their own.
The Colonial sits on 30th Street NW in Georgetown. The property is between N Street and Dumbarton Street.
Search Georgetown Condo Developments