Church to Condo Conversions on Capitol Hill
Posted by Mark Washburn on Monday, November 21, 2016 at 4:06 PM
By Mark Washburn / November 21, 2016
Comment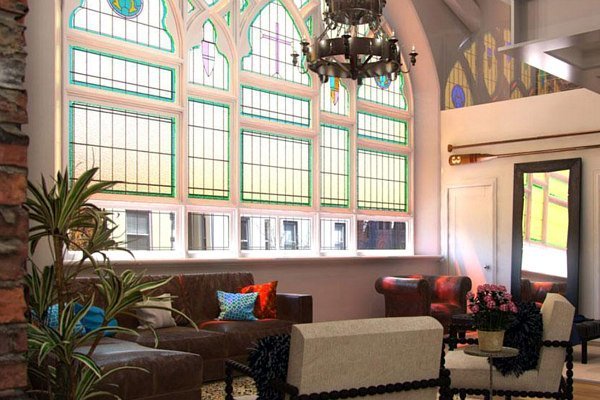 Once home to countless parishioners, a number of churches on Capitol Hill are in the midst of church to condo conversions, making over the old structures into more modern, desirable locations for residential living. Among them is a former Presbyterian church being reimagined into a number of condominium units at 609 Maryland Avenue NE. This 125-year-old stone church is in the middle of an "awakening", one of many such buildings in the DC area and all across the nation following similar trends.
The idea of changing churches over to condos seems to follow that of congregations moving out to the suburbs, moving the churches closer to those they serve while taking advantage of soaring property values that the buildings now entertain. Some see this as a creative way to reuse existing properties, preserving the sacred and ornamental beauty of the buildings while satisfying the need for more housing on Capitol Hill.
Another such development that's seen a church to condo conversion is The Sanctuary, with 30 units built inside and adjacent to a former church first constructed in 1916. Meanwhile, Grace Church, found along 9th Street, was converted more than a quarter-century ago, bringing with it 18 condominium units. Originally constructed in 1891, the three-story building offers condos of one- to three-bedrooms, many of which supply a loft-style layout.
Not to be overlooked either are The Residences at St. Monicas. What originally began as a small chapel is now home to condos. With a total of nine units to choose from, the two-story building offers such sought after features as stained glass windows, a private yard and vaulted ceilings.
While providing a solution to the need of more housing on Capitol Hill, the numerous church to condo conversions are also providing a way to keep some of the historic structures of the area intact, bringing new life to the old buildings while making them fit the needs of the current lifestyles of residents and prospective residents in the area.