Chinatown Friendship Archway Slated for Repair
Posted by Mark Washburn on Monday, December 9, 2019 at 4:15 PM
By Mark Washburn / December 9, 2019
Comment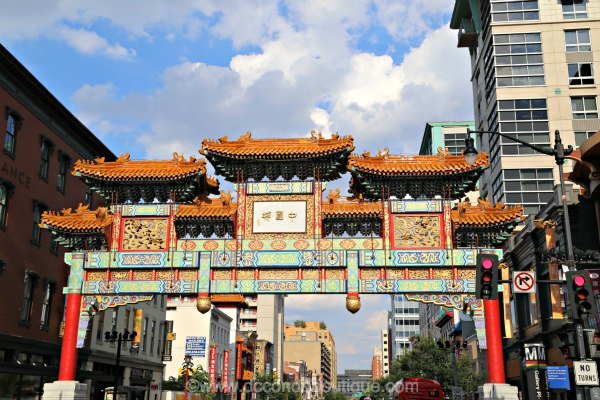 One of the boldest additions to DC's Chinatown neighborhood is now in line for repairs. The city recently awarded a $425,000 contract to help refurbish Chinatown's iconic Friendship Archway.
The archway first went up in the mid 1980s as a nod to Washington's friendship with its sister city of Beijing. The two cities worked together to construct the traditional archway, which serves as not only a bond between the two but also as a gateway of sorts into one of DC's liveliest neighborhoods.
Chinatown's Friendship Archway is similar in appearance to other intricately designed gateways used in other large Chinese immigrant communities. The colorful public display of art in Washington's Chinatown neighborhood includes 7,000 tiles and several roofs.
Located close to the intersection of 7th and H streets NW in Chinatown, the archway spans 75 feet of roadway and weighs in at a whopping 128 tons.
The roof of the archway alone weighs an impressive 63 tons. It took about seven months to construct the original arch. At the time in was the largest such archway in the world.
It features 272 painted dragons reflective of the style of the Qing and Ming dynasties. In addition, in includes a reported 35,000 wooden pieces, some of which are decorated with 23-karat gold. Some of the decorative elements were actually made in China and installed by Chinese craftsmen.
It's not the first time for the archway to be renovated since it first went up. During past renovations artisans have made repairs to the archway itself and repainted the structure.
This time around crews will be restoring the archway with new paint, wood and ceramic tiles. They'll also be cleaning and reinforcing some of the structure's design elements. The plan calls for the repairs to be finished by late September of next year.