Chevy Chase Boasts Parks and More
Posted by Mark Washburn on Wednesday, August 30, 2023 at 8:11 AM
By Mark Washburn / August 30, 2023
Comment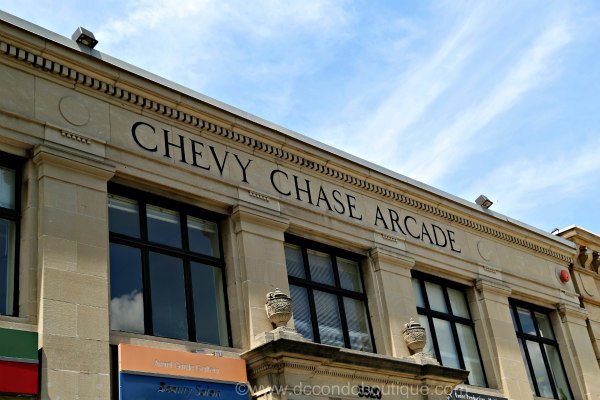 More suburban in feel than some other DC neighborhoods, Chevy Chase boasts parks and more. While it may share the same name as another location in Maryland, DC's Chevy Chase is mostly known for its peaceful setting and abundant green space, while remaining close enough to take advantage of the many delights of a DC lifestyle.
Three parks sit in the Chevy Chase area, including Livingston, Lafayette Square, and Rock Creek. It's Rock Creek which serves as a border to one side of the neighborhood, and offers easy access to trails, tennis courts, golf, and more. In comparison, Lafayette Park is the place to visit for its baseball fields, playgrounds, and tennis courts.
Livingston Park includes additional nearby tennis courts, as well as a water park, some playgrounds, a dog park, baseball fields, and it's known to host summer camps. The Chevy Chase Recreation Center provides plenty of recreational options for local residents.
Originally developed around the turn-of-the-century, Chevy Chase in DC grew with the streetcar line. Today, you'll find a number of family-owned restaurants and cafes to choose from in the neighborhood, as well as some locally owned shops, a library, and markets.
You won't typically find chain retailers in Chevy Chase. Instead, you'll find businesses with local ties, as well as a non-profit theater that's considered a local landmark. The Avalon Theater first opened in the 1920s and once showed silent movies.
In terms of housing, you'll typically come across single-family homes in Chevy Chase, most of which have a brick exterior and a small yard. Typical home designs include Tudors, Colonials, craftsman-style homes, and other designs, but it's not uncommon for the homes to be traditional catalog homes in Chevy Chase.
There are also a smaller number of apartments and condos. Many of the residential options in Chevy Chase were constructed around the mid-century mark.
Search Chevy Chase Developments