Cherrydale Combines Charm and History
Posted by Mark Washburn on Friday, October 14, 2022 at 10:25 AM
By Mark Washburn / October 14, 2022
Comment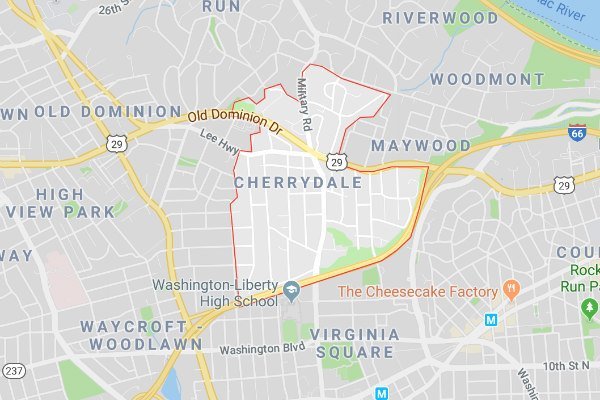 In combining charm and history, Cherrydale gets high marks when it comes to thriving real estate markets. Located in Northern Arlington, the convenient location is, no doubt, a big part of the neighborhood's appeal.
Close to Clarendon and Virginia Square, it's easy to hop on the Orange Line or I-66 living in Cherrydale. It's history, however, dates back generations, and that's well before some of the neighborhood's modern conveniences.
Cherrydale was founded in the 1800s when a post office first opened, taking its name from a nearby cherry orchard. It's said the Cherrydale Citizen's Association, which formed a few years after the neighborhood's founding, is the second oldest in Arlington.
The railroad came in around the early 1900s, and parts of it eventually transitioned into Lee Highway, which helped lead the way for the retail development we see today. Flash-forward several decades, and Cherrydale played a role in the Civil Rights movement. The local junior high became the first school in the state to desegregate, while Cherrydale was also the place where university students held a "sit-in" protest in 1960.
These days, the neighborhood remains a popular location for homebuyers. You'll still find some well-kept homes in Cherrydale that were constructed in the early 1900s.
Most are single-family homes, in a variety of styles, ranging from Cape Cods and Colonials to Craftsman-style homes and Queen Anne-style homes. As well, you'll find a smaller collection of townhomes, condos and even apartments in the neighborhood.
Combine that with lush landscaping and a quiet setting, Cherrydale manages to maintain somewhat of a suburban feel. Homes in the area tend to hold their value well and remain in high demand.
The family-friendly neighborhood is known to host yearly events these days, such as a block party around the Fourth of July and a neighborhood yard sale. You'll also find local parks and ponds, which help lend to its appeal. The neighborhood also has its own hardware store, some restaurants, and nearby grocery stores for convenience.
Search Arlington By Neighborhood