Charles Goodman Continues to Influence DC Home Design
Posted by Mark Washburn on Tuesday, November 9, 2021 at 7:34 AM
By Mark Washburn / November 9, 2021
Comment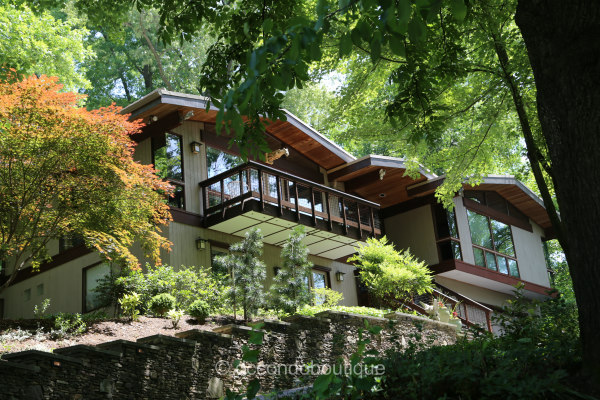 It's been decades since some of his first buildings went up, but Charles Goodman continues to influence DC home design today. Born around the turn-of-the-century, Goodman was influenced by the likes of Frank Lloyd Wright and Richard Neutra.
By the early 1930s, Goodman was an architect for some DC government buildings. Following the end of WWII, Goodman opened up his own firm and started designing custom homes, as well as entire residential communities.
His large-scale residential work began with Alexandria's Hollin Hills. He partnered with a developer interested in constructing homes made to blend in with their natural surroundings.
With Goodman, the project gained an architect capable of producing inexpensive, yet modern homes that appealed to the post-war middle class. Goodman's designs featured sloping roofs and walls of windows.
The homes are credited for helping spur the start of the Mid-Century Modern era in DC, at the same time it was also taking off in other parts of the nation. The homes of Hollin Hills were constructed mostly around the late 1940s to early 1970s. When finished, the community offered more than 450 homes.
Goodman also worked to help design homes in the Hammond Wood and Hammond Hill communities, where nearly 80 homes were designed into the rolling terrain. Later on, he built a smaller number of homes in the Takoma Park Historic District, some in Wheaton Crest and some in Crest Park.
Other Goodman homes were built as two-story designs and are now part of the Rock Creek Woods Historic District. These days there are around 275 Goodman homes in Montgomery County, and more in Fairfax County.
Goodman-designed homes and townhomes continued to go up, and other designers began utilizing his designs and cost-efficient modular construction methods in their own work. Many examples of his work and his influence still stand in the DC area, and every now and then some of them go up for sale.
Hollin Hills Homes For Sale
No Matching Listings
Try a new search, or click below to get notified when matching listings become available.